Everything tagged
Latest from The Spokesman-Review
WILDLIFE WATCHING – If you don't think crows are cool, you haven't read "In the Company of Crows and Ravens," (Yale University Press) by John Marzluff, a University of Washington professor of Wildlife Science.
To catch up, bring the kids and catch his presentation, "Gifts of the Crow," at 7 p.m. on Thursday (April 11) at the Mobius Science Center on Main Avenue across the street from River Park Square.
It's one of many fun events set for EWU's Get Lit! literary festival.
Marzluff's latest book, "Gift of the Crow," (Free Press) combines biology, conservation and anthropology to present an in-depth look at the way humans and crows have mutually influenced each other. The illustrated book reveals how crows share human behaviors such as delinquency, risk-taking, and even language.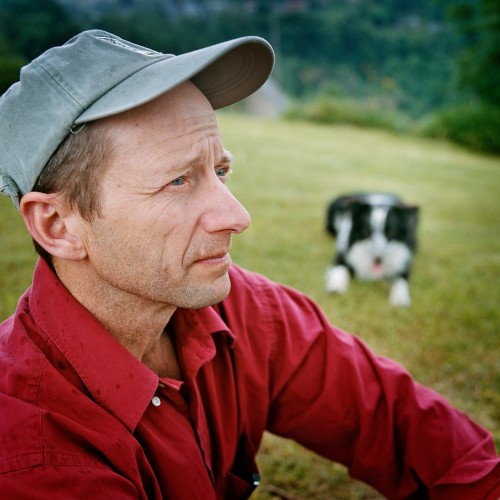 OUTDOOR LITERATURE — Author Rick Bass of Montana's Yaak Valley, who captured a national audience by writing on man's relationship with nature, will blend his perspective with an edgy Montana band in a special Get Lit! reading performance April 14, 7 p.m., in the Blue Room of the Spokane Masonic Center, 1108 W. Riverside Ave. Cost: $15
His readings will be accompanied by the unique live performance sound of
Stellarondo
.
A pass for the annual literary festival organized by Eastern Washington University is $45 for the week-long event that's phasing into high gear next week. Tickets are available from
TicketsWest
.
Read on for more about Rick Bass and the upcoming performance.
Some big literary names have been booked into Eastern Washington University's Get Lit! Festival April 11-15:
Susan Orlean, author of "The Orchid Thief" and the just-released "Rin Tin Tin: Life and Legend," the biography of the famous movie dog. The latter is poised to be one of the bestselling books of the season.
Colson Whitehead, author of "Sag Harbor," "The Intuitionist" and the new "Zone One," an ironic take on the post-apocalyptic horror novel.
Ted Kooser, former U.S. Poet Laureate.
Rick Bass, author of "The Wild Marsh" and many other meditative books about the West and its natural history.
Lois Lowry, the Newberry Award-winning young adult author.
Steve Almond, author of "Candyfreak" and "God Bless America: Stories."
Jess Walter, Spokane novelist and National Book Award finalist.
This impressive lineup makes the Festival Pass look like an excellent option at $45. You can get them via Ticketswest outlets beginning Nov. 4. Individual tickets won't go on sale until Jan. 2.