Everything tagged
Latest from The Spokesman-Review
Notable news for the skier contingent. Google Maps has begun adding maps of ski runs for a number of North American ski resorts.

The ones we care about that have the option are Sandpoint's Schweitzer Mountain, Sun Valley and Mount Bachelor in Bend, Ore.
A total of 38 resorts are part of the first Google batch. The maps are available on tablets, computers or smartphones.
Click the map here and zoom in to see the runs on Schweitzer.
Even cooler, the service for some areas includes a StreetView option for some runs.
TRAIL MAPPING — Soon you'll be able to look intimately at a trail on your computer or smartphone before launching out to hike, bike or ride a horse on it.
Google has begun applying it's Street View technology to the backcountry.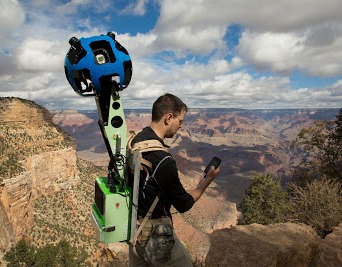 In its first official outing, the Street View team is using the Trekker—a wearable backpack with a camera system on top (see video above)—to traverse the Grand Canyon and capture 360-degree images of the breathtaking natural landscapes.
Google staffers have been hiking with the Trekker to capture portions of the South Rim at Grand Canyon National Park, as well as the famous Bright Angel Trail, and South Kaibab Trail."
Google said the new imagery would soon be making its way to Google Maps.
See details on the project in this report from the Associated Press.