Everything tagged
Latest from The Spokesman-Review
PUBLIC LANDS — Forcing outfitters with federal public land permits to pay seasonal staff at least $10.10 an hour would put some river guide services under water, send some horse-riding operations down the trail and let the air out of the tires of bicycle tour groups, the industry says.
Outfitters with federal permits seek waiver of new wage mandate
Utah U.S. Rep. Chris Stewart is working with outfitters, who hold federal permits for running river trips and bicycle tours and other seasonal outfitters, to get them the same wage exemption from the Fair Labor Standards Act from wage and hour laws afforded to ski businesses.
—Salt Lake Tribune
OUTFITTERS — The suicide of a well-liked Middle Fork Salmon River guide last year is spurring the organizaton of a foundation to provide confidential access to mental and physical health care and substance abuse counseling for any of the 2,000 Idaho guides who might need the services.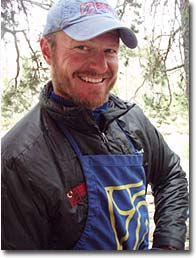 After learning the depths of Telly Evans' off-season depression and year-round battle with alcoholism, friends and people in the industry are trying to launch the Redside Foundation.
Many guides are seasonal employees without health insurance and without a place to turn for mental health care or substance abuse counseling, said Brian Chaffin, executive director.
Modeling a similar program instituted 15 years ago along the Grand Canyon in Arizona, the Redside Foundation hopes to support all Idaho guides — including river, hunting, fishing, skiing and biking — with free training, educational opportunities and transistion assistance.
The initial fundraising event is set for April 6 at Kenworthy Performing Arts Centre in downtown Moscow. Tickets are $10. Two Idaho-based outdoor films will be shown: The Greatest Migration and WildWater.
Info: Brian Chaffin, (208) 859-3953, (briancchaffin@gmail.com) or Jenni Chaffin, (208) 301-8001, (jenni.l.chaffin@gmail.com)