Everything tagged
Latest from The Spokesman-Review
Idaho's new Cybersecurity Cabinet Task Force holds its first meeting this afternoon, chaired by Lt. Gov. Brad Little, who says the group will take "a pro-active approach to gathering all of the information needed to keep Idaho's infrastructure safe from opportunists looking to hack and exploit our systems." Said Little, "We are assembling a group of experts to provide us with the right insights to protect, defend and mitigate against cybersecurity threats on our citizens."
The meeting starts at 1:30 in the Lincoln Auditorium; it also will be streamed online here. Gov. Butch Otter formed the group by executive order, saying Idaho needs to be more vigilant as cybersecurity threats grow. The agenda is online here; it includes reports from five state constitutional officers: Secretary of State Lawerence Denney, Attorney General Lawrence Wasden, state Controller Brandon Woolf, state Treasurer Ron Crane, and state Superintendent of Public Instruction Sherri Ybarra.
In addition to Little, the task force includes representatives of the Idaho Bureau of Homeland Security, Idaho Transportation Department, Department of Health and Welfare, Idaho State Police, Tax Commission and state universities.
Now, an investigation into the user data by tech site Gizmodo reveals that even that small proportion of women was probably wildly inflated by the company.
The names, email addresses and other personal information on the site's users was dumped online earlier this month after Ashley Madison executives refused to give into demands by a hacker group calling itself "Impact Team."
Annalee Newitz of Gizmodo downloaded the data and looked at the trends of both male and female user accounts on the site and wrote an extensive analysis of the records.
"When you look at the evidence, it's hard to deny that the overwhelming majority of men using Ashley Madison weren't having affairs," Newitz wrote. "They were paying for a fantasy." Full story. CBS news
What do you make of this data?
KNOXVILLE, Tenn. (AP) The son of a Democratic Tennessee lawmaker was convicted Friday on two charges in the hacking of Sarah Palin's e-mail account while she campaigned on the Republican presidential ticket in 2008.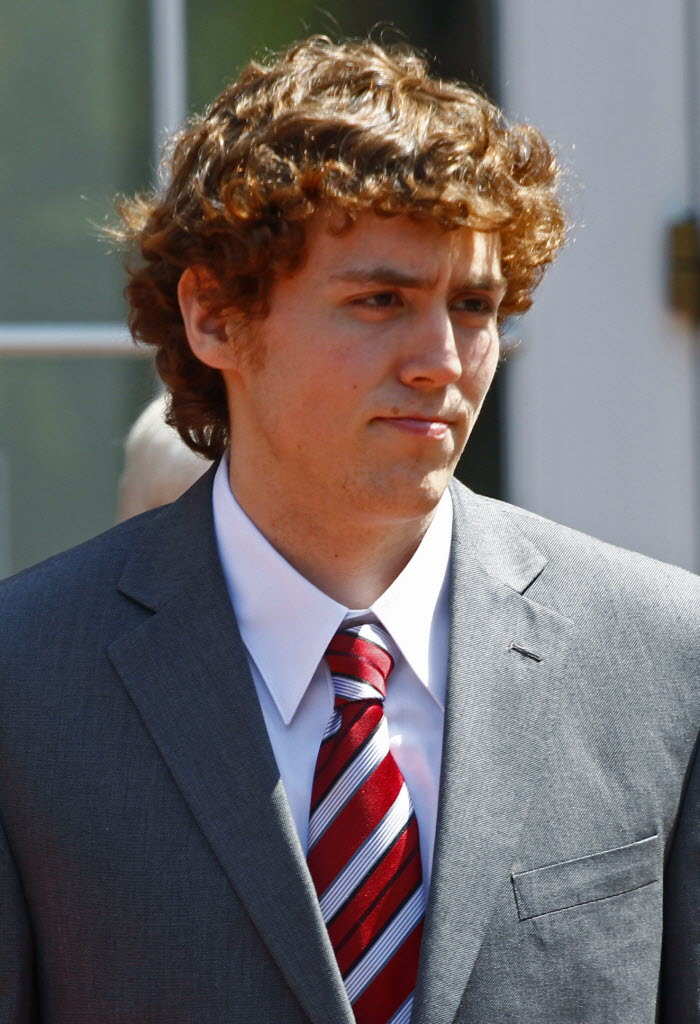 The federal court jury reached its verdict against David Kernell, 22, after four days of deliberation. He was found guilty of obstruction of justice and unauthorized access to a computer, but was acquitted on a charge of wire fraud.
The jury deadlocked on a charge of identify theft. Prosecutors reserve the right to have a new trial on that charge. The charge of obstructing an investigation carries a maximum 20-year prison sentence and unauthorized access to a computer is a misdemeanor that carries a maximum one-year sentence.
Kernell's defense attorney maintained the hack amounted to college prank, not a crime. Kernell was a student at the University of Tennessee at the time. Prosecutors argued it was a more serious effort to damage Palin's political campaign.
Read the rest of the Associated Press story by clicking the link below.