Everything tagged
Latest from The Spokesman-Review
Were you ever on a state championship team?
Item: Murphy: Even in a tough economy, school sports are essential/Idaho Statesman
More Info: So the (Meridian School District) is left with a host of unpleasant options. But eliminating coaching stipends will create more problems than it solves. You'll be asking coaches to work for free in what has become a year-round job — coaching kids, dealing with parents and spending time away from their families. You'll be pushing high school athletics further into a pay-for-play scenario — shutting off opportunities for less-fortunate athletes, pressuring coaches to even out playing time since everyone is paying, and opening the door for all kinds of possible corruption, including recruiting inducements.
Question: Do you consider high school sports essential to the public education mission?
Rep. Elaine Smith, D-Pocatello, may try to implement strict guidelines in state law designed to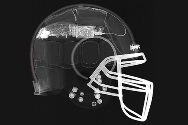 protect student-athletes from returning too soon to fields of play after suffering concussions. Earlier this year, Smith proposed legislation that would require athletes in publicly-funded sports – like high school football or basketball – to visit a doctor, physician's assistant, or nurse practitioner to receive medical clearance to return to play. The initial version also directed parents, coaches, and players to undergo training in identifying concussions and also ordered coaches in public schools to remove players from practices or games when they are suspected of having suffered concussions/Dustin Hurst, Idaho Reporter. More here.
Question: Have you ever had a concussion? Do you remember what it was like?