Everything tagged
Latest from The Spokesman-Review
The state of Idaho has poured Five Wives Vodka a shot of free publicity. Not that Ogden's Own Distillery is in an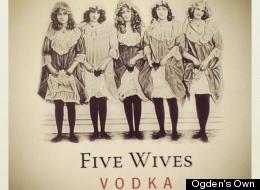 ideal position to cash in. The Utah-produced vodka is essentially a controlled substance in Idaho, where the rules of private enterprise govern nearly every sector of commerce, save for booze. Five Wives has been banned from the shelves of Idaho's state-run liquor stores — because the brand name, and its too-tepid-to-be-edgy reference to polygamy, may be offensive to Idaho Mormons. Never mind that practicing Mormons aren't supposed to frequent a liquor store. (Not to put to sharp a point on it, but that's the truth)/Kevin Richert, Idaho Statesman. More here.
Question: Will you toast Kevin's column with a Five Wives Vodka Black Russian?
Item: Idaho Lawmakers Consider Changing Liquor Sales Rules/Tania Dall, KXLY
More Info: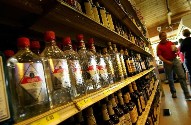 While many states including Idaho are struggling to balance their budgets, Idaho's state liquor division says keeping its doors open longer would mean an extra $2.2 Million in revenue annually. Idaho's state-run liquor stores have seen a 40-percent spike in sales in the last five years. Last fiscal year, it made $47 Million in profit. The state liquor division credits population growth and more choice from manufacturers for the monetary boom. (SR file photo: Brian Plonka)
Question: Should state-run liquor stores in Idaho be allowed to keep their doors open longer to increase tax revenue?