Everything tagged
Latest from The Spokesman-Review
Growing up a Democratic activist in conservative Idaho shaped Bruce Reed's life in national politics, much of it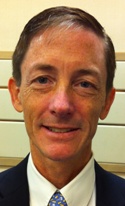 spent in the White House and on the campaign trail. "Out here I learned that you can't take anybody's vote for granted. You have to earn it," Reed told a roomful of Idaho lawyers and judges Thursday in Coeur d'Alene. Addressing the Idaho State Bar's annual meeting, the 53-year-old Lake City native and chief of staff to Vice President Joe Biden reflected on his childhood, early days in politics and nearly three decades of working in Washington, D.C. "The truth is, almost everything that I know about the way I see the world comes from what I learned growing up here," he said/Scott Maben, SR. More here.
Question: How did your birth place shape you?
Scott Reed talked about winning the distinguished attorney award from the Idaho Bar Association in Coeur d'Alene last Friday. (SR photo: Kathy Plonka)
Never an imposing man, Scott Reed has nonetheless transformed his appearance into a mountain of trouble for opponents on scores of environmental issues. The 84-year-old lawyer came to Coeur d'Alene to argue those causes before he had case law of the Environmental Protection Act to back him up. He's been a thorn in the side of homeowners who would deprive the public the use of Sanders Beach, and he's written a book about the preservation of one of Coeur d'Alene's greatest features, Tubbs Hill. "Environmental law is some of the more constant work and least paying work," said Reed, who first was admitted to the Idaho bar in 1956. "When somebody wants to stop something they come to see me. We try our best. Mostly I'm not paid much. The recession has done a hell of a lot more to stop development than I ever did." It's those decades of service that earned him the Distinguished Lawyer Award last month from the Idaho State Bar/Thomas Clouse, SR. More here.
Question: What would Coeur d'Alene be like without Scott Reed?
The Idaho Law Foundation is inviting people in the Treasure Valley who want to learn more about the law and how it affects them to enroll in a free, 12-week "Citizens Law Academy." Co-sponsored by local attorneys and judges, the Fourth District Bar Association and the U.S. District Court, District of Idaho, the academy will meet Tuesday evenings from Sep. 4 to Nov. 13; anyone 18 or older is eligible. Click below for more information.