Everything tagged
Latest from The Spokesman-Review
Though Idaho's senior senator likely will be required to have an ignition interlock device installed in his car after his Virginia DUI arrest, that wouldn't have been the case in his home state of Idaho. Idaho doesn't require the devices for first-time DUI offenders, but there's a growing chorus of groups saying it should. Seventeen states, including Washington and Virginia, require the devices to prevent even first-time convicted drunken drivers from starting up their cars while under the influence. But Idaho requires the devices only for repeat offenders.
When Idaho Sen. Mike Crapo was stopped for suspected drunken driving in Virginia on Dec. 23 after running a red light, he registered a 0.11 blood-alcohol level at the scene, and a higher, 0.14 level in a test taken later at the Alexandria, Va. jail. Crapo, a first-time offender who was known as a teetotaler due to his Mormon faith, has said he doesn't plan to contest the charges; his court date is Friday. Virginia law likely will require him to get an interlock device to drive, which prevents a vehicle from starting if the driver's breath reveals the presence of alcohol.
Last month, the National Transportation Safety Board called for all states to require the devices for first-time drunken driving offenders, and sent letters to states including Idaho asking for their response within 90 days. "It's time for the other 33 states to step up for safety and require ignition interlocks for all offenders," said Deborah Hersman, NTSB chairwoman. An ITD spokesman said the NTSB letter is under review; meanwhile, groups including the AAA of Idaho and Mothers Against Drunk Driving have come out for a tougher, all-offenders interlock law. You can read my full story here at spokesman.com.
A former Spokane police sergeant fired after a drunken hit-and-run crash has been offered a spot as a detective after a change in state law lifted his driving restrictions.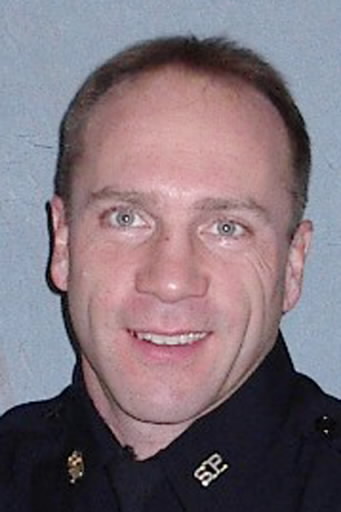 City officials notified Bradley N. Thoma on Friday that he can return at the demoted level immediately after he obtained an unrestricted driver's license this week, said Marlene Feist, city spokeswoman.
Thoma left the Spokane Police Department in December 2009 after Chief Anne Kirkpatrick said he wouldn't be able to work as long as he was required to drive with an ignition interlock device.
But the state Legislature adjusted the law effective Jan. 1, and Thoma no longer has to drive with the device.
Thoma, a 20-year police veteran, has not yet accepted the position, which pays between $74,000 and $82,000 annually. He made about $91,000 as a sergeant.
Past coverage:
Dec. 23, 2009: Thoma files $4 million claim against city