Everything tagged
Latest from The Spokesman-Review
It's not cheap to go to law school. The GU law school website warns prospective students the "typical" year there will run $53,049. The law school's tuition comes to $1,212 per credit hour. All living costs (food and lodging) come to around $14,429 per year.
Which explains in part why GU today (Sept. 30) announced it's creating an accelerated two-year law degree program. It won't replace the three-year program; it will add, next year, the choice of going to law school three terms per year, instead of the traditional two (with summers in the traditional schedule used for jobs or internships.)
The full GU press announcement on the change is here.
Gonzaga University School of Law announced this week that it has hired a new dean who will start July 1.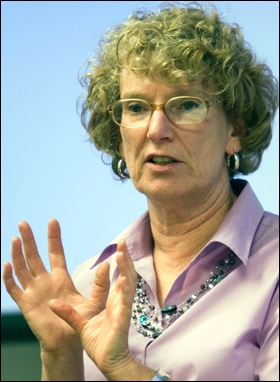 Jane B. Korn, the vice dean at the University of Arizona James E. Rogers College of Law, has been selected as the law school's first female dean, according to a news release.
The announcement followed a seven-month search.
Korn replaces Earl F. Martin, who became dean in July 2005 and stepped down to become Gonzaga's executive vice president.
Law professor George Critchlow has served as acting dean last year and during the current academic year.