Everything tagged
Latest from The Spokesman-Review
A man charged with a drug felony after police found him passed out just east of downtown is wanted by Crime Stoppers.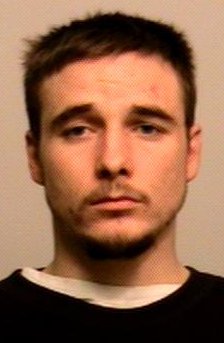 Joseph Wade Davis, 27, has a colorful criminal history that includes a chase with a sheriff's deputy in June 2010 and another chase in April 2010 that ended with a car running out of gas near the Splash Down Water Park on Interstate 90.
He was arrested Sept. 13 after a Spokane police officer found him passed out in a grassy area on East Riverside Avenue at North Hogan Street and discovered prescription pills in his pocket that were authorized to him, according to court documents.
The officer said Davis had a felony warrant for his arrest at the time. He also was wearing a hospital ID bracelet - he told the officer he'd obtained the drug by using a false name at a hospital.
Davis was summonsed to court earlier this month for an arraignment on a felony charge of prescription fraud of a legend drug. He didn't show up, and a $5,000 warrant was issued for his arrest.
Crime Stoppers is offering a reward for information that leads to his arrest. Anyone with information is asked to call 1-800-222-TIPS or submit tips online
A wrong-way driver accused of causing a Spokane County sheriff's deputy to drive off the road last summer is wanted by Crime Stoppers. 
Joseph W. Davis, 26, alias Joseph Boyce, left jail just after his arrest in June b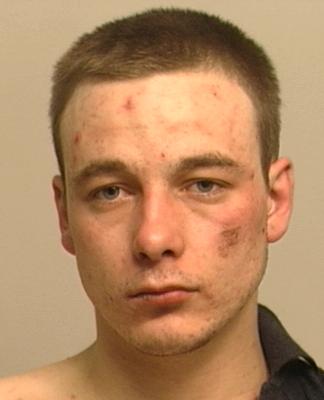 ecause prosecutors hadn't filed charges. He was charged with attempting to elude police last month but didn't show up for his arraignment; a $10,000 arrest warrant was issued Sept. 27.
 Davis was shocked with a Taser after he fled a sheriff's deputy June 21 while driving the wrong way in the 11100 block of McFarland Road. He spat out a glob of white substance in the squad car that was determined to be methamphetamine, police said.
In April, Davis and Jumah A. Robinson, 32, were suspected of stealing a woman's backpack and purse and gunpoint before their car ran out of gas near the Splash Down Water Park by Interstate 90.
At the time, Davis told police he was a drug addict with no money who threatened a woman from whom he'd arranged to buy meth. Police found a pornographic video, a sex toy, condoms, syringes and plastic baggies alongside the victim's backpack.
Davis, 5-foot-11 and 175 pounds, is a transient. Anyone with information on his location is asked to call Crime Stoppers at 1-800-222-TIPS or submit tips online.