Everything tagged
Latest from The Spokesman-Review
Appellate judges have upheld a civil judgment in favor of Spokane County after a jury ruled in 2011 that a deputy did not use excessive force during a traffic stop in 2006.
Mary Schultz, the attorney for Daniel B. Strange, appealed several rulings by Superior Court Judge Sam Cozza during the civil trial in January 2011.
Strange alleged that Spokane County Sheriff's Deputy Jeff Welton used excessive force when he used his Taser on Strange during a traffic stop in 2006 in Spokane Valley.
Among the issues raised by Schultz, was a ruling by Cozza barring her from raising previous internal investigations where citizens had alleged that Welton, who has since been promoted to detective, had used excessive force in the past.
Schultz said she was never allowed to show the jury a report in the case by a paid expert who wrote that Welton was named in 13 of 42 excessive force complaints against his patrol division between 2001 and 2006.
But the Division III Court of Appeals took no issue with Cozza's ruling.
"The court held that 'all of the occurrences sought to be admitted were investigated and reviewed pursuant to Sheriff's departmental policy, resulting in findings of either exoneration, not sustained, or unfounded,'" Judge Dennis Sweeney wrote for the majority.
Schultz also asked for reversal on the grounds that Cozza allowed the attorney representing Spokane County to introduce evidence during the trial that had not previously been provided to the defense.
Again, the appellate judges ruled that Cozza allowed Schultz to fully cross-examine the witnesses to explore that issue at trial.
"Certainly the perfect case was not tried here," Sweeney wrote. "But the perfect case has not been and never will be tried. The parties here are not entitled to a perfect trial."
A man, charged in a gang-related shooting in which a 6-year-old girl was hit in the foot, pleaded guilty today in Spokane County Superior Court.
Abubakar Samura, 21, had been charged with two counts of first-degree assault following the March 4 shooting in the 1800 block of East Fourth Avenue. Today he pleaded guilty to two counts of second-degree assault with firearms enhancements.
Matthew W. Woods, who was 23 at the time, suffered gunshot wounds to the legs and back. The girl, who was inside the house where the shooting took place, was struck by a stray bullet in the foot.
Spokane Police said that Woods was at the home with a friend when someone from a home nearby in the 300 block of South Pittsburg Street yelled a derogatory statement about Woods' gang.
The yelling led to a confrontation in which Samura shot Woods and then fired several more times as Woods ran to a nearby home.
Samura appeared today before Superior Court Judge Sam Cozza and pleaded guilty to the second-degree assault charges. Cozza set Samura's sentencing for Nov. 8 at 1:30 p.m.
A woman charged in connection with the 2011 killing of Nicholas J. Thoreson appeared in court but chose not to accept a plea agree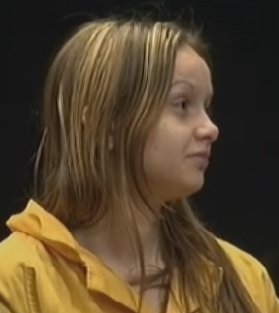 ment.
Breeanna C. Sims, 20, faces the charges of first-degree murder, kidnapping, rendering criminal assistance, arson and the taking of a motor vehicle.
Sims appeared Wednesday before Superior Court Sam Cozza but the hearing did not proceed.
"It appears we don't have a meeting of the minds," Deputy Prosecutor Kyle Treece said. "If we have a plea agreement at some point, we will notify the court."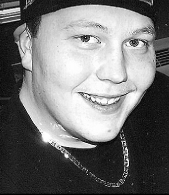 Reached after the hearing, defense attorney Tim Trageser said "we're going to trial," which is currently set for June 18.
Sims was charged with her younger brother, Justice E.D. Sims, 19, who previously pleaded guilty and was sentenced to 33 years in prison. Also charged are Taylor J. Wolf and Britney Bjork. Their cases also are pending.
Detectives believe the Simses and Wolf beat Thoreson in a garage at the Knotty Pines apartment complex, 13615 E. Trent Ave., in Spokane Valley before shooting him to death.
Thoreson's charred remains were found in the back of his 1987 Ford Thunderbird near Forker and Bigelow Gulch roads April 13, 2011. Detectives arrested the Simses two days later.P
ast coverage:
Dec. 6: Murder suspect's love letters seized
May 20: Sibling murder suspects plead not guilty
May 3: Homicide victim remembered in obituary
April 21: New details released in Forker Road homicide