Everything tagged
Latest from The Spokesman-Review
Jury selection is set to begin today before Superior Court Judge Tari Eitzen. More than a hundred jurors have been called in for the pool.
It's not yet clear whether Eitzen will begin testimony this week. Judges here typically do not hear testimony on Fridays.
The Stark case is one of the longest running crime stories for Spokane, rivaling the six years it took to complete the trial against former Spokane Officer Karl F. Thompson Jr. in connection with the deadly confrontation in 2006 with Otto Zehm.
Stark is charged with killing her estranged husband, Dale Robert Stark, on Dec. 9, 2007. She claimed self defense when she shot him five times in their South Hill home.
Shellye Stark said she worked as a prostitute lasted through their marriage and was a bargaining chip for Dale, who threatened to tell her family what she did.
A judge said she has concerns about the validity of a murder charge against one of two defendants charged in the shooting death of a man last year in the West Central neighborhood.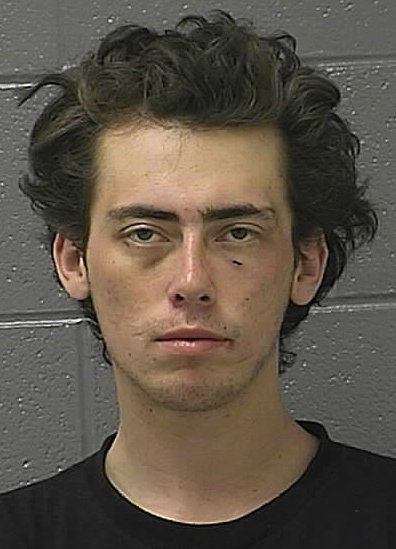 Superior Court Judge Tari Eitzen said she could decide either today or Monday on a motion to dismiss the second-degree murder charge against David C. McLaughlin, 22, who is charged along with 32-year-old Melinda R. Barrera of the Dec. 7 shooting death of Robert A. Nelson.
A Spokane man was ordered this week to repay his mother nearly $140,000 after bilking her out of the cash to fund his gambling addiction.
Mark B. English, 52, also was ordered to serve 90 days in jail, three times as long as a plea agreement recommended.
Spokane County Superior Court Judge Tari Eitzen sentenced English Monday after hearing emotional testimony from family members.
Deputy Prosecutor Patrick Johnson said he's pleased Eitzen imposed the maximum jail sentence.
"I suspect he deserved a lot more than that," he said. "He had access to money and a really bad gambling habit, and he cleaned Mom out."
English was in charge of his 71-year-old mother's finances when his daughter noticed discrepancies in her accounts. His mother soon confronted him about the thefts.
"She wanted to not believe it for a really long time, but eventually her checks started bouncing and she was getting notices from her mortgage company," Johnson said.
English is to pay his mother $137,000 in restitution.

"I really have no idea how he will ever pay that back."

English pleaded guilty to first-degree theft. He's to report to jail by Jan. 3.