Everything tagged
Latest from The Spokesman-Review
A suspected drug dealer sought for questioning in the Sept. 13 shooting death of a Yakima man found dead in a downtown Spokane motel parking lot has been captured.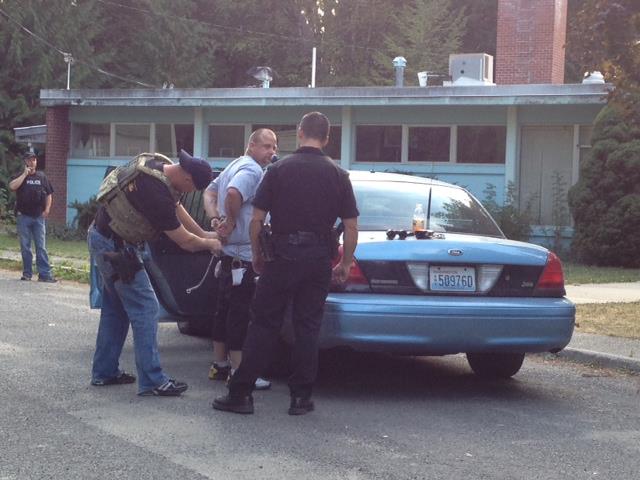 Kevin Heaton, 35, was taken into custody Friday at a small apartment complex in the tiny town of Metaline Falls near the Canadian border, according to the Spokane Police Department. Federal agents and the Metaline Falls town marshal assisted Spokane police in the apprehension.
Heaton was taken into custody without incident on an unrelated felony drug warrant. "They were looking to talk to him about his possible involvement on that Days Inn homicide," said Spokane police spokeswoman Jennifer DeRuwe.
On Sept. 13, police responded to shots fired at the Days Inn hotel at 120 W. Third Ave. and found Paul A. Haney, 33, of Yakima, in the parking lot, dead from gunshot wounds.
Detectives searched three hotel rooms and found additional weapons and methamphetamine, according to a previously released statement from police.
Heaton's record includes an April arrest for his alleged role in a burglary ring. Police found large amounts of stolen goods, including motorcycles and guns, and seized about 3  1/2 pounds of meth and marijuana in the case, which included six other arrests.
A man charged with attempted second-degree murder in connection with a shot targeting three black youths was ordered held in jail Tuesday as federal authorities also indicated that they would investigate the shooting as a possible hate crime.
Jimmy J. Blackburn, 29, pleaded not guilty before Superior Court Judge Sam Cozza, who ordered Blackburn to remain in custody on a $500,000 bond. Cozza set Blackburn's trial on the three attempted murder charges for Nov. 19.
Blackburn was arrested Sept. 13 as Spokane police officers converged at the Days Inn, at 120 W. Third Ave., to investigate the shooting of Paul A. Haney, 33, who was found dead in the parking lot.
According to court records, investigators believe Kevin M. Heaton, 35, is responsible for that shooting and remains on the loose. Heaton had paid for the room in which Blackburn was found at the Days Inn, but the court records don't indicate whether Blackburn had any involvement in the Haney shooting.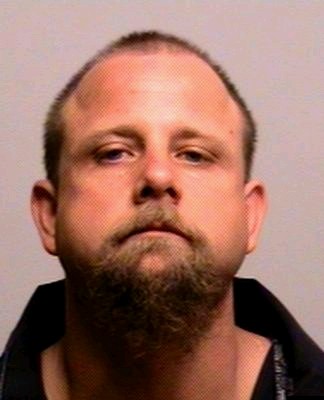 Police are still searching for 35-year-old Kevin Heaton, the man identifed as a "person of interest" in last week's homicide outside a downtown Spokane motel.
Heaton should be considered "armed and dangerous," according to Spokane police, and has an extensive criminal history that includes potential links to a drug trafficking ring targeted by authorities earlier this year.
He's wanted for questioning in the death of Paul A. Haney, 33, of Yakima, who was gunned down Thursday in the parking lot of the Days Inn motel at 120 W. Third Ave. Methamphetamine and firearms were recovered from three rooms searched by detectives at the motel, police said.
Read more about the case by clicking here for the initial coverage and here for the follow up.