Everything tagged
Latest from The Spokesman-Review
BOWHUNTING — From my recent interview with Ted Nugent, here's an audio clip of his rant on the archery industry and its tendency to promote high-poundage bows.
It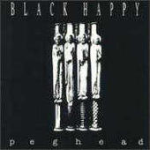 is no exaggeration to say that the BLACK HAPPY REUNION SHOW is the biggest music event happening in Spokane this summer — even if you don't know who the hell they are. Fifteen years have passed since the CdA/Spokane band broke up — 20 years since its first show. And Paul Hemenway, singer/guitarist for the band, says they thought that mile marker was a great reason to do a reunion. "All eight original band members will be together onstage for the shows, so it's great for us to reconnect as a band and play together again," he says. So far two of the Seattle shows — on Aug. 20 and Aug. 21 at the Crocodile Café — are sold out. A third was added last week (and was not sold out at press time). The Spokane show will be held at the Knitting Factory on Aug. 6. (Tickets are still on sale at ticketfly.com.)/Pacific Northwest Inlander. More here (scroll down).
Question: Do you plan to attend the Black Happy Reunion Show?