Everything tagged
Latest from The Spokesman-Review
A candidate for Kootenai County sheriff who shot a man in downtown Coeur d'Alene in 2009 and later pleaded guilty to a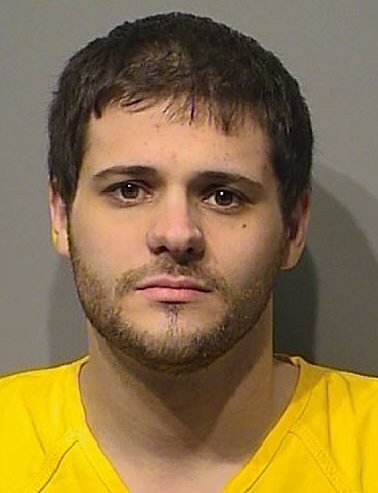 felony heroin charge is not eligible for the position, officials say.
Adam Mathis Johnson, 27, cannot hold office because he's on probation for two years after pleading guilty to a felony controlled substance charge, Kootenai County Prosecutor Barry McHugh said Thursday.
Johnson will get his rights restored once he completed a two-year probation term. Until then, he's also restricted from carrying firearms.
Johnson was arrested on drug charges in Post Falls in April. He was arrested on an attempted murder charge in December 2009 after a shooting in downtown Coeur d'Alene that a grand jury ruled was self defense. Johnson's victim is suing his own civil lawyer for malpractice.
Johnson was featured in The Spokesman-Review a weekend before the shooting in a story about the Big Brothers Big Sisters program.. He was also featured in 2007 in a story about his business, Convertec.
A wandering moose apparently had some business with the Kootenai County Sheriff's Department this morning. Major Ben Wolfinger emails this photo to Huckleberries Online that shows an increasingly regular sight in urban areas around Kootenai County. You write the cutline. (Courtesy photo: Kootenai County Sheriff's Department)
Top Cutlines:
1. Having had a terrible split with him in the past, once Bullwinkle heard Rocky was going to retire he decided it was time to stop by, bury the hatchet and wish him well — KeithinCdA.
2. According to Sheriff's Lieutenant, Kim Edmondson, the moose was at the Sheriff's Office to get a Concealed Weapon Permit due to the increasing wolf problem — Ben Wolfinger.
3. (tie) Having lost their 7th in a row, the Mariner Moose was spotted headed East saying, without Dave Niehaus it aint worth it" — TalkJOC; and: After enjoying a few too many cocktails at the Beacon and spending a night in jail for accosting Mrs Mudgy the Moose in downtown, Bullwinkle wanders off to sober up — CoeurGenX.
HM: Everyone else (superb cutlines today)
The Kootenai County Sheriff's Office continues it's efforts to locate Robert J. Meadows in the

waters near Arrow Point. Meadows disappeared below the surface of Lake Coeur d' Alene at about 6:30 p.m. Monday, after apparently jumping from a boat. KCSD Deputies assigned to the Side Scan Sonar Team began their search early today, utilizing sonar technology in an attempt to find Meadows' body. As of 1:30 p.m., Meadows had not been located. Deputies will continue searching until about 3 p.m., and, if the body is not located, the search will resume Thursday/Sheriff Rocky Watson, KCSO news release.