Everything tagged
Latest from The Spokesman-Review
A Chinese company wants to build a factory in Idaho and import employees from overseas.
That's just one of the threats facing unions as they try to preserve fair compensation for Idaho workers, according to those who spoke Tuesday to about 100 attending the Idaho State AFL-CIO Convention in Lewiston.
The Lewiston Tribune reports that one of the biggest worries is a bill introduced in the most recent legislative session that would have ended collective bargaining for state, county and municipal workers as well as school teachers, said James Kerns, president emeritus of the Idaho AFL-CIO.
The bill was never voted on. But it will surface again in 2012, Kerns said. "If they start taking away your union rights, they're going to start taking away your civil rights. They're going to take away every right you got."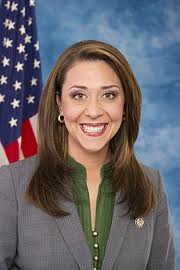 Communications Workers of America, one of the nation's largest labor unions, is attacking U.S. Rep. Jaime Herrera Beutler, R-Vancouver, for her vote last week to retain language in a massive Federal Aviation Administration reauthorization bill that treats workers who do not vote in union representation elections as "no" votes, reports The Columbian newspaper in Vancouver, Wash.
President Barack Obama has threatened to veto the bill if that language remains, saying it would undermine a fundamental principle of fairness in union representation elections. In a press release, the CWA points out that if the same principle applied in congressional elections, Herrera Beutler would have received only 28.6 percent of the vote last November instead of the 53 percent she won.
Herrera Beutler worked in Washington, D.C., as a senior legislative aide for U.S. Rep. Cathy McMorris Rodgers, R-Spokane, from 2005-07.
"Despite the bedrock democratic principles of fairness at stake, Rep. Jaime Herrera Beutler helped ensure that this egregious and unfair election provision remained in the larger FAA bill," the union said in a statement, noting that 16 Republicans joined Democrats in voting to strip the election provision from the larger bill. The amendment to strip the language failed on a 220-206 vote.
As different as Spokane County's two major political parties are, they have one thing in common: They always need more money.
Because of that, until just a few years ago they had something else in common: Once a year, they'd rent a hotel ballroom, throw a big fund-raising soiree named for historical figures, invite a "name" speaker, charge several times what the rubber chicken dinner cost to be put on the plate and try to raise some operating scratch.
Republicans in Spokane, like GOP members almost everywhere, have a Lincoln Day Dinner, sometime close to Feb. 12.
Spokane Democrats used to have the rough equivalent, the Jefferson-Jackson Dinner, named for two presidents traditionally identified with the genesis of their party. Republicans try to reclaim Thomas Jefferson from time to time, pointing out that his party was the Democratic-Republicans, but never get anywhere with it.
A few years ago, in a fit of what some members called out-reach and others called political correctness run amok, Spokane Democrats changed the name to the Legacy Dinner. Whatever their party-founding credentials, some Democratic leaders felt it inappropriate to hold a dinner named for a couple of white guys who owned slaves, or, in Jackson's case, wreaked havoc on Native Americans. (Any native Brits upset that Jackson kicked the crap out of their ancestors in New Orleans in 1814 apparently kept quiet.)
So it was until 2009. Recently, the Legacy Dinner also was scrapped.