Everything tagged
Latest from The Spokesman-Review
A federal jury recently rejected a Coeur d'Alene man's claims of excessive force by police related to a May 2008 traffic stop in which he was shocked with a Taser several times.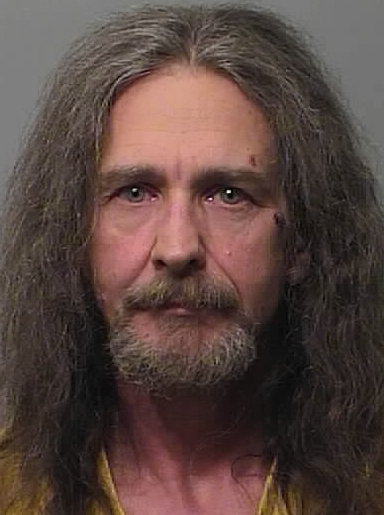 Jurors found that Coeur d'Alene police Officers Jonathan Cantrell and Timothy Neal did not use excessive force when they arrested DeLoyd Scott (pictured).
They also ruled that Cantrell had reasonable suspicion to stop plaintiff Conrad Steele and search his vehicle.
The lawsuit, filed by Hayden lawyer Larry Purviance in February 2009, stemmed from a May 15, 2008, incident in which police stopped Conrad for not using his turn signal near 14th Street and Coeur d'Alene Avenue.
Scott, then 54, approached on his bicycle without a light and a confrontation ensued between him and police. Officer Erik Turrell shocked Scott with a Taser several times, but it "appeared to have no effect," police said at the time. Police said Scott was combative and hit Turrell in the face with a flashlight.
Scott pleaded guilty to disturbing the peace in December 2008 and was credited for two days served in jail.
Several witnesses who filmed the incident were originally plaintiffs in the lawsuit, claiming their civil rights were violated when police tried to take the camera. A judge dismissed that portion of the lawsuit last summer.
The jury verdict was returned Friday after a four-day trial.
A second lawsuit filed by Hayden attorney Larry Purviance against the City of Coeur d'Alene, its Police Department, and several of its police officers has been dismissed by U.S. District Court Judge Edward J. Lodge.  The Memorandum Order dismissing the lawsuit, Jason Lee Lorenz v. The City of Coeur d'Alene, et al, was released by the Court on July 30, 2010.  This is the second federal court lawsuit alleging police misconduct filed by Purviance that was dismissed in less than a week.  The lawsuit sought monetary damages from the City of Coeur d'Alene, its Police Department, Police Chief Wayne Longo, Sergeant Jeff Walther, and Officers Tim Hanna, Greg Moore, and Jon Cantrell. Cda Press, More here.
Thoughts?