Everything tagged
Latest from The Spokesman-Review
A man accused of burglarizing a Spokane County deputy prosecutor's garage was arrested for another burglary just eight days after he left jail.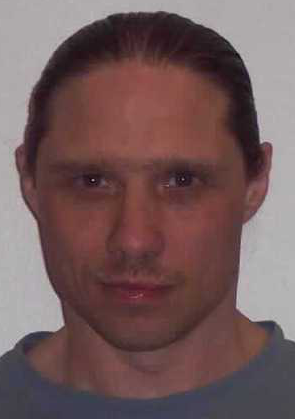 Chance Karl Occhipinti, 42, was free on $3,500 bond when he and a friend broke into a garage in the 1000 block West Maxwell Avenue Saturday afternoon with 34-yera-old Paul Kabrick, who lives in an apartment attached to the garage.
Now he's back in jail on an exceptionally high bond of $75,000 after Superior Court Judge Annette Plese noted his blatant disregard for the conditions she imposed on him should he leave jail, which include committing no further criminal law violations.
A man who owns a home that also shares the garage said Occhipinti and Kabrick urinated and defecated in the building.
Police say Occhipinti admitted to trying to stealing bicycles, a tool box and a speaker from the garage before he was confronted by a resident. He was arrested for second-degree burglary.
Occhipinti pleaded not guilty Wednesday to four felony charges related to an alleged burglary at Deputy Prosecutor Larry Steinmetz's garage on April 30. Steinmetz attended the arraignment.
The case is being handled by a prosecutor for the city of Spokane, Mary Chavez-Muramatsu, because the victim is county prosecutor. Occhipinti is charged with second-degree burglary, possession of methamphetamine, possession of burglary tools and resiting arrest for allegedly fleeing when Steinmetz tried to apprehend him.
Chavez-Muramatsu added an aggravating factor to the burglary charge because Steinmetz was present when it occurred.
"Both situations could have been far more dangerous," she said of Steinmetz's case and the most recent one.
She said Occhipinti told police he'd committed 12 other burglaries in the eight days since he left jail.
A man arrested for burglary Tuesday night is accused of breaking into the garage of a Spokane County deputy prosecutor.
Larry Steinmetz, who prosecutes felonies, arrive at his home April 30 about 4:30 p.m. to find a man inside his garage. The man identified himself as Chance before fleeing the scene, according to Spokane Police.
S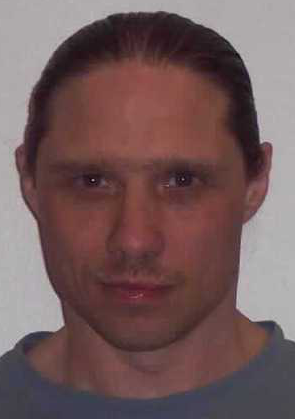 teinmetz identified Chance K. Occhipinti, 42, (pictured) in a photo montage Monday, and the Spokane police Patrol Anti-Crime Team arrested the suspect Tuesday near East Jackson Avenue and North Hamilton Street for second-degree burglary.
He briefly struggled with officers before he was arrested, police say. Officers found bolt cutters and other burglary-related items in his backpack. He also had a methamphetamine pipe with him, police say.
Occhipinti then wrote a letter of apology to Stenimetz that included details from the burglary, according to court documents.
Occhipinti has eight felony convictions including for drugs, burglary and theft-related crimes.