Everything tagged
Latest from The Spokesman-Review
Len Crosby, chairman of the clinic's board of directors, said the board wrestled with the name change for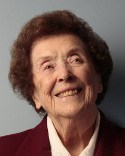 about two years. Lidwina Dirne, the founder and a board member until her death June 10, was involved in the process. "We were blessed to have her involvement and her advice over that two-year period," Crosby said Monday morning. "And I can be very candid with you: The first several names we brought up, she did not like at all. In fact she made herself very vocal in telling us she did not like them. But when we came up with this name, she loved it. She felt it honored all of the people that she'd worked with 30 years ago to start this as a free clinic for people in need in our community. … With this name we honor Ms. Dirne every day. With the health care we deliver every day, we honor her, we honor her energy, her vision and her commitment to the health care in our community that she had when she started this organization"/Scott Maben, SR.
Question: Have you or your familly benefitted by the presence of Dirne Clinic (Legacy Health)?
COEUR d'ALENE - Lidwina Dirne, founder of Dirne Community Health Center, died Monday. She was 97.
Dirne, who began the organization in 1986 after immigrating to the Inland Northwest from the war-torn Netherlands, died peacefully with friends and family by her side.
Those who knew her described Dirne as a visionary leader whose passion for serving will be remembered by the community she strove to help.
"She was, and is, a saint," said Lisa Benscheidt, a friend of Dirne's for 20 years through their church, St. Pius X. "Her vision and perception on what was needed in the community and how to bring it about was a miracle … Read more. Tom Hasslinger, Cda Press
An amazing woman who left a lasting legacy.