Everything tagged
Latest from The Spokesman-Review
WILDLIFE ENCOUNTERS — This strange year for grizzly bear encounters with humans is going toward bizarre, as you'll see in this story that just moved by the Associated Press.
Man gets shock after poking dead bear on live wire

LIVINGSTON, Mont. (AP) — Authorities say a bowhunter suffered serious injuries from an electric shock when he poked a dead bear lying on live wires.

The Park County sheriff's office says Edward Garcia of Emigrant came across a badly decomposed bear carcass Sunday in the Beattie Gulch area north of Gardiner.

Garcia was shocked when he poked the carcass with a knife, suffering injuries to his torso, head and hands.

The sheriff's office says Garcia walked two miles to find help. He was flown to a burn center in Salt Lake City, where he was listed in critical condition on Tuesday.

Eugenio Garcia tells the Livingston Enterprise that his brother is in good spirits. He says Edward Garcia helps his family run a salsa business, Montana Mex, in Livingston.
ENDANGERED WILDLIFE — Here's another big twist to the story about the hunter attacked and by a grizzly bear after it had been mistaken for a black bear and wounded in a remote area of extreme northwestern Montana.
The hunter who died during a grizzly bear attack was killed by a single gunshot wound to the chest, the Montana State Crime Lab medical examiner announced today. Initial reports suggested the man was killed by the bear.
Steve Stevenson, 39, was killed when his hunting partner, Ty Bell, shot the bear multiple times in an attempt to stop the bear's attack on Stevenson, according to the Lincoln County Sheriff's Office. One of the rounds struck Stevenson in the chest. The breaking story has just been posted by S-R reporter Chelea Bannach.
Here's the perspective the S-R published last week from the father of the young hunter who shot the bear.
A manhunt is underway for an armed squatter authorities say surprised homeowners near Lake Roosevelt on Sunday.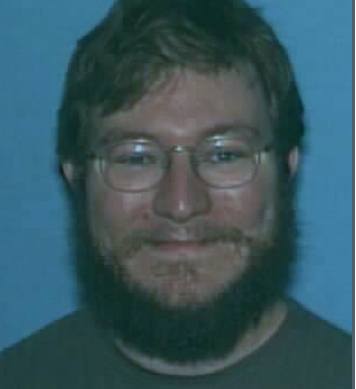 Eric John Dobbs, 32, told a man who went to check on his summer cabin that he was a bounty hunter there to collect $10,000.
The man and his wife live in Harrington and traveled to their cabin near Porcupine Bay to prepare it for summer.
When the woman went on the cabin's deck "she looks up and sees a man on the loft holding a rifle," said Brian Telford, chief criminal deputy with the Lincoln County Sheriff's Office.
Investigators identified Dobbs through items left at the cabin, where Telford said he'd been staying for some time.
The Lincoln County Sheriff's Office is working with the FBI's Joint Terrorism Task Force to track Dobbs. They found his SUV abandoned on the Spokane Indian Reservation in Stevens County Tuesday night.
Dobbs is from Virginia but has ties to Lincoln, Spokane, and Whatcom counties, as well as North Idaho. Anyone with information on him should contact the Lincoln County Sheriff's Office at (509) 725-3501.