Everything tagged
Latest from The Spokesman-Review
The end score of 87-43 Monday night wasn't able to erase the depth of the struggles that the No. 25 Gonzaga women's basketball team endured in the first half against UC Riverside.
The (9-2) Zags went one-for-eight from free-point land and numerous layups that turned into bricks. As a result, Gonzaga trailed several times before the defense of Haiden Palmer allowed the Bulldogs to make a run late in the first half.
In one series alone before the half, the Zags missed four shots as the seconds ticked off right before halftime.
"It's super frustrating," said forward Sunny Greinacher, whose eyes widened as she spoke. "We practice those shots. They are supposed to go in during the game. You definitely feel bad for the coaches."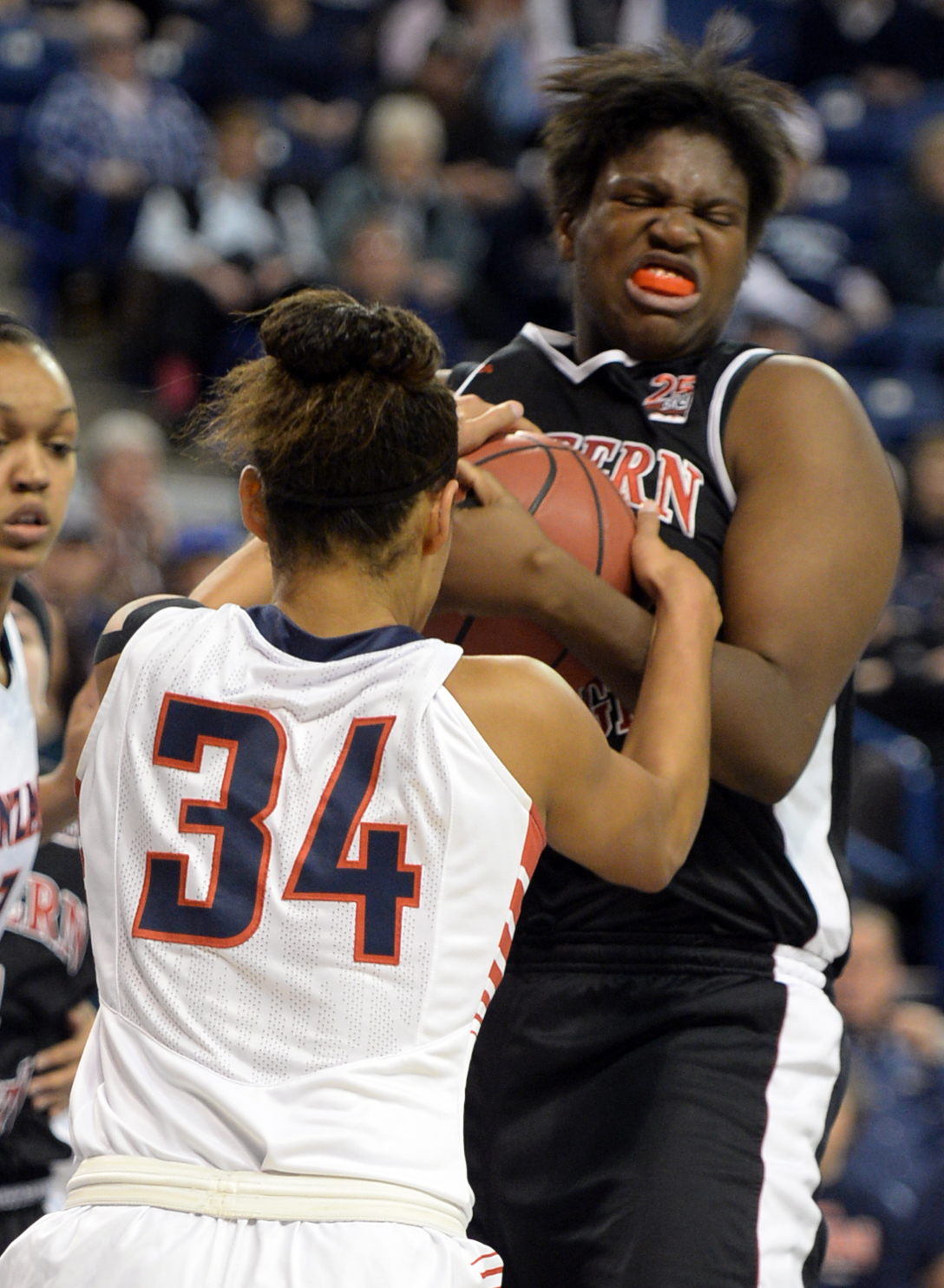 The start of the regional game Wednesday night between Eastern Washington and Gonzaga looked more like a B-movie beginning to the famed fable of David and Goliath. Read more below.