Everything tagged
Latest from The Spokesman-Review
A Bayview man who attacked four members of a family with a hammer in December has pleaded guilty to murder, attempted murder and aggravated battery. Larry Cragun, 32, killed Patricia Heath in the attack and severely wounded her mother-in-law, Lorraine Wallis. Wallis's son, Michael Heath, and grandson Jedidiah Heath, suffered more minor injuries. Kootenai County 1st District Judge Benjamin Simpson took Cragun's guilty pleas Thursday and set sentencing for May 14 at 9 a.m., Kootenai County Prosecutor Barry McHugh said in a news release. Cragun remains in jail pending sentencing/SR. More here.
Cragun was booked into the Kootenai County Jail on one count of Burglary and four counts of Aggravated Battery. He made his first court appearance Monday, and also conducted a jailhouse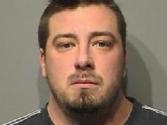 interview during which he claimed his neighbors were hurting his family and repeatedly breaking into his house.Cragun claims they were breaking into his house, poisoning his food and repeatedly hurting his 3-year-old daughter and ex-wife."I wasn't planning on busting them up or anything like that," Cragun said Monday.He added that when he went to confront them they came at him with a knife, a claim that investigators say just isn't true. Investigators say they haven't been able to prove Cragun was provoked during the attack in any way or that his neighbors had done anything to harm Cragun or his family/Tori Brunetti, KXLY. More here.
Reaction?