Everything tagged
Latest from The Spokesman-Review
Police are looking for help identifying a man who stole more than $800 in movies from a Spokane Valley store.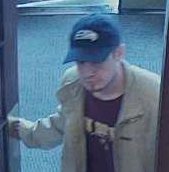 The thief, who appeared to be in his early to mid-20s, stole Blu-rav discs from Barnes and Noble, 15310 E. Indiana Ave., about noon on Feb. 16.
"The thief's tastes leaned toward television series such as The Office, Mad Men, Lost and Dexter," according to a news release by Sgt. Dave Reagan.
Surveillance photos show the man wearing jeans, a red shirt, tan jacket and dark cap .
Anyone with information on his identity is asked to call Crime Check at (509) 456-2233.
To say that I am geographically challenged and directionally impaired might be an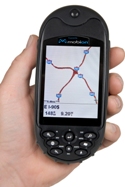 understatement. I've been lost in every city, town, state and country I've ever lived in or visited. Yes, you can get lost in Ritzville. It's difficult but not impossible. Don't get me wrong  … I can read a map. I can plot routes, identify highways, parks and mountain ranges. The difficulty comes when I try to integrate map knowledge with driving skills. From my front yard I can point out north (Mount Spokane), south (St. John's Cathedral), east (Coeur d'Alene) and west (Seattle). However, once I'm in the car, things get a little fuzzy. After all, it wasn't until I was in middle school that I could do the hokey pokey with any kind of accuracy. The whole right, left thing puzzled me. Your right or my right? Huh?/Cindy Hval, Washington Voices. More here.
Question: Do you get lost often, when you're behind the wheel? Or do you have a homing device that usually gets you to the right place?