Everything tagged
Latest from The Spokesman-Review
The Lowe's home improvement chain last week pulled its advertising from the series, following a campaign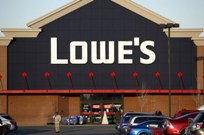 waged by the Florida Family Association, a small conservative group. Lowe's said the show has become too much of a "lightning rod," and has stuck by its decision. But a backlash has grown among Muslim groups, elected officials and celebrities. One, hip-hop mogul Russell Simmons, offered Tuesday to buy any unsold spots to promote his Visa Rush Card. "A lot of advertisers pull out of shows all the time without any backlash," says analyst Brad Adgate of ad firm Horizon Media. They're "sensitive, particularly in this era where viewers have access to social media," but "from a PR perspective it probably backfired"/Gary Levin, USA Today. More here.
Question: Will you be more/less likely to shop at Lowe's (which has a Coeur d'Alene store on Appleway) as a result of the chain pulling its ads from fledgling "All-American Muslim" TV program?
Lowe's Cos. (LOW) is shutting 20 stores and greatly slowing future openings in an effort to improve its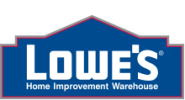 profitability. The closings affect about 1,950 employees, and the home-improvement retailer will book a related second-quarter charge of $345 million to $415 million, or 17 cents to 20 cents a share. The company now expects to open 10 to 15 stores a year in North America from 2012 forward, down from its prior assumption of about 30 stores a year. Lowe's will open about 25 stores this year, as planned, having already committed to the sites. Lowe's closed 10 stores on Sunday and said it would shut 10 more within a month/Wall Street Journal. More here.
Question: Which box hardware store do you prefer in Coeur d'Alene — Lowe's or Home Depot?
Kmart and Sears Holding Co. officials on Tuesday confirmed that the Spokane North Division Kmart store will be closed in mid-November.
This is the location, at 6606 N. Division, where Lowe's is going to build a bigger, better hardware store for north Spokane residents. We had the original story on the plan more than a year ago.
Kimberly Freely, a spokeswoman for Sears Holding Corp., the parent company of Kmart, confirmed the operation will shut down, eliminating about 68 jobs.
"Those workers are encouraged to apply for openings with area Sears and Kmart stores," Freely said, but she added she is not sure how many openings now exist.
"Those who qualify will also get severance, of course," she said.
Freely noted no plans have been announced to add any other Kmart stores — a decision not very surprising considering the economic climate.
As the new Lowe's project moves forward, the other impacts will be eliminating the Life Center North Church, which occupies the former Lyons Avenue Cinemas building. A number of retail stores and the Szechuan Restaurant and Bar also will be demolished under the plan