Everything tagged
Latest from The Spokesman-Review
Spokane police arrest Maceo L. Williams, 27, after a SWAT team standoff on Thursday. (SPDphoto)
A SWAT team standoff in West Central Spokane Thursday was spurred by reports that a suspected drug dealer with a gun had told people he wasn't going back to jail without a fight.
Maceo L. Williams, 27, was arrested for violating his Department of Corrections probation after police pumped pepper spray into a home at 2301 W. Broadway Ave. Williams had refused to come out of the home for hours.
Williams is a reputed gang member who told people in the neighborhood about his arrest warrant, according to court documents.
Police were watching a home at 2415 W. Dean Ave., Thursday where Williams was said to be living when they saw him leave on a bicycle. He ended up at the West Broadway Avenue apartment.
Four occupants exited at the request of police, including Candice Lyons, who described herself as Williams' "street sister." Amanda Tucker, who identified herself as Williams' girlfriend, told police Williams had a BB gun that he used "so no one disrespects us," according to court documents. Lyons said Williams had a 9 mm handgun.
The SWAT team used a siren and bullhorn to try to contact Williams. They also used a robot to try to establish phone contact with him before pumping pepper spray into the home.
Police seized two BB guns and baggies of suspected methamphetamine or other white drugs at the home, according to a search warrant filed Friday.
Williams was arrested last December after a SWAT team standoff at 13110 N. Addison St., in north Spokane.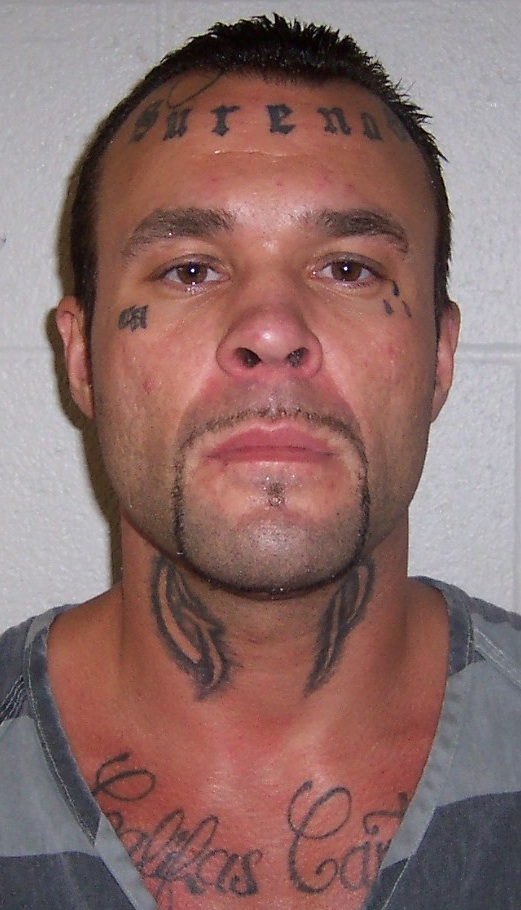 Police then were looking for him and a reputed Sureno gang member, Bobby S. "Angel" Decaney (pictured left), after a woman was assaulted and robbed of methamphetamine.
Superior Court Judge Sam Cozza in April sentenced Williams to four months in jail with credit given for about four months already served for riot and second-degree attempted theft. He also was sentenced to two years probation.
Judge Greg Sypolt sentenced Decaney, who faced life in prison if convicted of his third violent felony, to nine months in jail and two years probation in April for the same charges. He remains in jail.
A reputed Sureno gang member who Spokane police say stayed hidden in a couch after tear gas was pumped into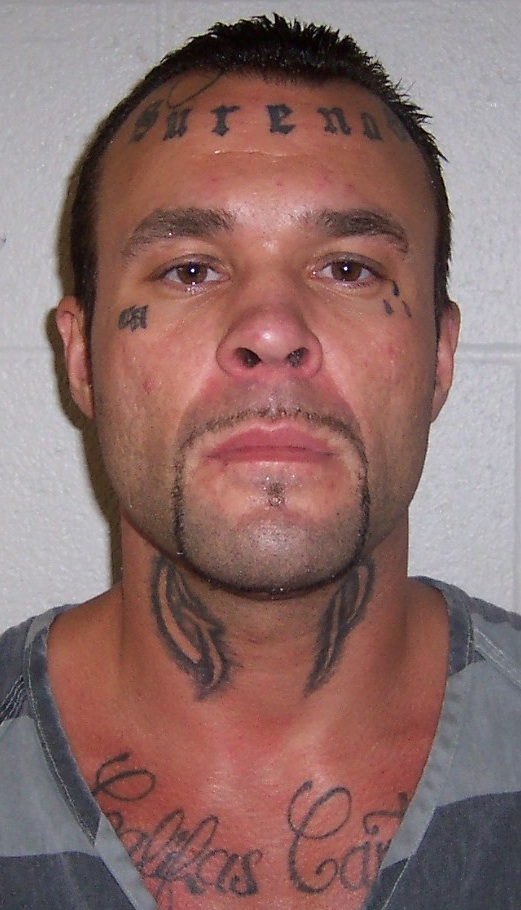 his apartment faces life in prison if convicted under the state's three-strikes law.
Bobby S. "Angel" Decaney, 35, (pictured) pleaded not guilty Tuesday to first-degree kidnapping and first-degree robbery. He already has two convictions for violent felonies.
Decaney and Maceo L. Williams, 27, are accused of holding 22-year-old Jennifer M. Taylor while another woman assaulted her and stole methamphetamine from her pocket on Dec. 1.
The female assailant choked Taylor unconscious with her own necklace and threatened to kill her, according to court documents. The incident led to a SWAT team standoff in north Spokane.
Police contacted Taylor at a hospital, where she told them she'd gotten a ride on the the South Hill from Decaney, whom she knew as "Angel" and described as having "Sureno" tattooed across his forehead. Williams, the unidentified female assailant and Michael J. Hall also were in the car, she told police.
She said Decaney stopped the car and the woman accused her of talking badly about her ex-boyfriend, who police say also is a Sureno gang member. Taylor told police lost consciousness while being strangled then awoke to the woman punching her and stealing five ounces of meth that was hidden in her bra.
Police tried to contact Decaney and Maceo at Decaney's apartment at 13110 N. Addison, but they refused to come out and the gang unit and SWAT team were called to assist. Police evacuated the area and, after a few hours, pumped tear gas into the apartment. Williams, Hall and Nicole Coffey emerged and said no one was left inside, documents say, but a Spokane police dog, Stryder, found Decaney hiding in a large zippered bag that was secreted inside a couch, according to court documents.
Williams also pleaded not guilty to kidnapping and robbery charges Tuesday in Spokane County Superior Court. Both suspects are in the Spokane County Jail. Hall and Coffey were arrested after the standoff but have not been charged.
The police investigation into the assault is ongoing.
Four people were arrested after police pumped tear gas and released a K-9 into a north side apartment this morning during a six-hour SWAT team standoff.
A Spokane police dog, Stryder, entered the apartment before police and fought with robbery suspect Bobby S. Decaney, 35, until officers took Decaney into custody. Also arrested were Maceo L. Williams, 27; Michael J. Hall, 25; and Nicole M. Coffey, 27.
Police were looking for Decaney and Williams on suspicion of robbery and assault for a mugging Thursday evening.
Officers had contacted a 22-year-old woman at Providence Sacred Heart Hospital about 8:45 p.m. and learned she'd been choked unconscious and robbed by three people in the 1300 block of Southeast Boulevard. She knocked on a nearby door and was helped by the homeowner.
Descriptions of the attackers and their vehicle led police to Decaney's apartment at 13110 N. Addison, where Officer Cory Lyons located the suspect vehicle, which contained some of the victim's property.
Lyons and Officers Ron Van Tassel, Chris Douville and Reserve Officer Gobble tried to contact Decaney and Maceo about 2:30 a.m., but they refused to come out and the gang unit and SWAT team were called to assist.
Neighboring apartments were evacuated. Police described apartment managers as "extremely helpful" and said they helped find shelter for misplaced tenants and provided a warm place for a police command center. The tear gas and dog were released about 9 a.m.
Hall and Coffey were arrested after refusing to surrender or cooperate with police.
Police are still investigating whether they were involved in the mugging, said Officer Jennifer DeRuwe, spokeswoman for the Spokane Police Department.