Everything tagged
Latest from The Spokesman-Review
U.S. Attorney General Eric Holder, right, tours the Institute for the Study and Practice of Nonviolence in Providence, R.I., Thursday, June 2, 2011. With Holder are Teny Gross, left, executive director of the institute, Ajay Benton, second from left, and Juan Carter, third from left. Holder promised Thursday to clarify the Justice Department's position on state medical marijuana laws after federal prosecutors warned they might prosecute everyone from licensed growers to regulators. (AP Photo/Bob Thayer, Pool)

LAURA CRIMALDI, Associated Press
PROVIDENCE, R.I. (AP) — U.S. Attorney General Eric Holder promised Thursday to clarify the Justice Department's position on state medical marijuana laws after federal prosecutors warned they might prosecute everyone from licensed growers to regulators.
"We're going to bring clarity so that people understand what this policy means and how this policy will be implemented," Holder said during a visit to a Providence, R.I., institute that specializes in nonviolence.
Holder didn't go into detail about plans for clarification. But he said the department was wary of medical marijuana dispensaries being seen as a form of de facto marijuana legalization.
Several U.S. states have started reassessing their medical marijuana laws after U.S. attorneys recently sent stern warnings that everyone from licensed medical marijuana growers to regulators could be subjected to prosecution. The cautions were sent to officials in California, Colorado, Montana and Rhode Island. Federal authorities also recently conducted a series of raids at grow operations in Montana and at dispensaries in Washington.
More than a dozen states have approved the medical use of marijuana, which is not legal under federal law. About half of those states regulate medical marijuana dispensaries.
In Rhode Island, Gov. Lincoln Chafee suspended plans last month to license three such dispensaries after U.S Attorney Peter Neronha sent him a letter warning that they could lead to prosecutions.
Chafee does not believe Holder's comments imply a change in the Justice Department's underlying position and dispensary plans will remain on hold, his spokesman Michael F. Trainor said.
"He will await whatever resolution that Attorney General Holder indicated would be forthcoming," Trainor said of the governor. "He will take that under advisement. At that point, he'll make a decision concerning whether or not he feels it's prudent to move forward with issuing certificates to the three applicant dispensaries."
OLYMPIA — State workers will not be licensing medical marijuana growers or dispensaries, and patients will not be able to sign onto a registry that could save them from arrest.
Gov. Chris Gregoire vetoed most of a bill this afternoon that would have established a state structure for the production and sale of medical marijuana, saying she feared state involved in the system would face federal prosecution….
(To read the full report, click here to go inside the blog.)
Scott Shupe and other medical marijuana dispensary supporters are protesting outside the Spokane County Courthouse right now.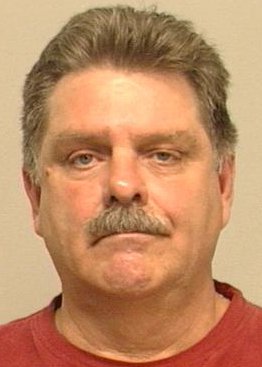 They'll be there until at least 4 p.m., when Judge Tari Eitzen is to sentence Shupe, 56, on three felony drug charges.
A jury convicted him last month in the first criminal case brought against a commercial dispensary owner in Washington.
Shupe, who has a previous felony conviction for a marijuana grow discovered at his home in 2006, said he hopes to avoid prison time. He still faces felony drug charges in Oregon related to a 2009 arrest.
It's been a big month for medical marijuana in Washington.
The state House passed a bill Monday that sets up a regularity system for dispensaries, and the U.S. Attorney's Office announced last week that dispensary operators and their landlords face federal prosecution if they do not shut down.
Most dispensaries remain open, and no law enforcement action has been reported.