Everything tagged
Latest from The Spokesman-Review
Two weeks ago, retired Coeur d'Alene Police Officer Mike Kralicek lost his best friend, killed in the line of duty while serving in Oregon. "Then we got the call in the morning, when Greg was shot," he said – Coeur d'Alene Police Sgt. Greg Moore, a friend and fellow officer who was fatally shot while patrolling a quiet Coeur d'Alene neighborhood. Kralicek prayed. "I wanted him to live, but I didn't want him to suffer," he said.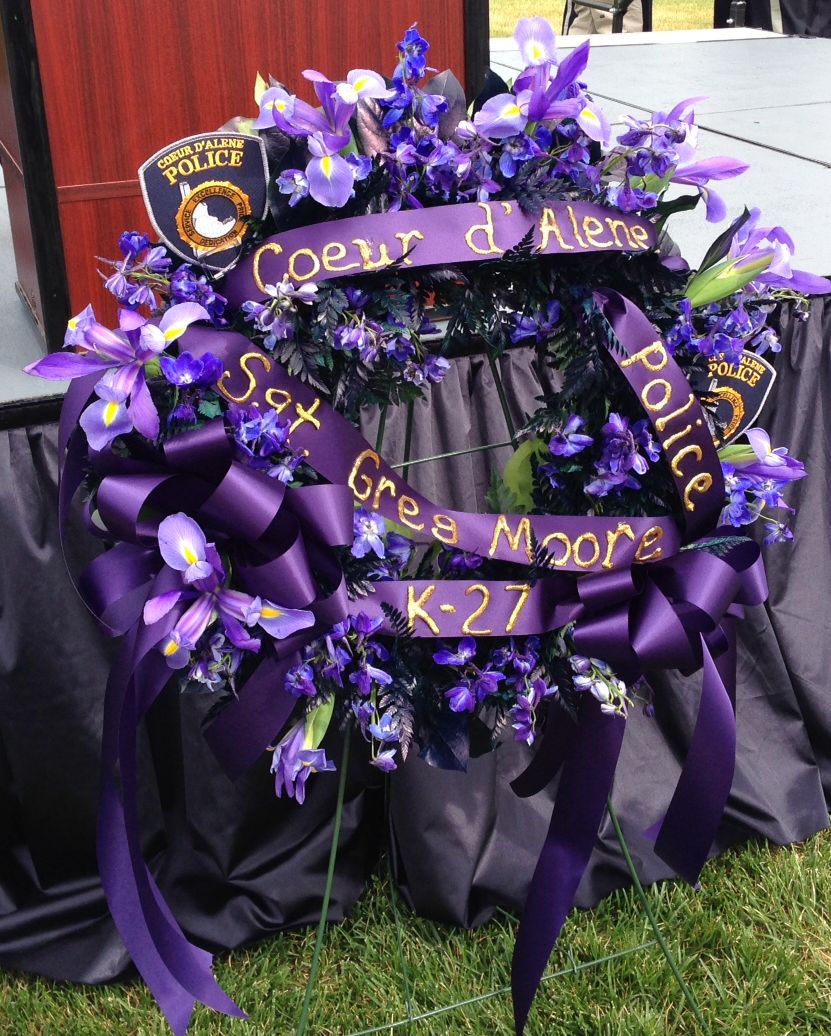 He knows suffering. Ten and a half years ago, he was shot by a fleeing suspect, and survived grievous injuries that left him permanently disabled. Kralicek was the keynote speaker for the annual Idaho Peace Officers Memorial ceremony today, which was even more solemn than usual, coming on the heels of Moore's death. Seventy names are engraved on a wall of honor at the state memorial, commemorating fallen Idaho officers; next year, the name of Moore, who was remembered with a special tribute at the ceremony, will be among them.
"After I was shot, I immediately went unconscious, went into a coma for about three weeks," Kralicek told a crowd of several hundred at the memorial, including uniformed officers from around the state and their families. "I woke up later in the hospital as a full quadriplegic. So I spent the last 10 years learning how to walk, talk, breathe, everything, all over again. Also learning how to let other people take care of me and help me, and not taking care of other people, which is what all the people on that wall were doing when they passed – they were taking care of other people. That's what we do."
He said, "No one knows exactly how or why I am still here today, rather than being a permanent name on that wall with all the others. … For about six months, I was on and off – I died several times. Eventually I landed on this side of the fence."
"I believe it's for times like today, when I can stand up in front of a group of people, be a voice for the departed and speak for the people that no longer can," he said. He urged people to remember the families and survivors of fallen officers and the burden they carry forever after. You can read my full story here at spokesman.com.