Everything tagged
Latest from The Spokesman-Review
A judge sentenced an admitted baby killer to 15 years in prison today but denied the slayer's mother a final request: a hug before deputies hauled him back to jail.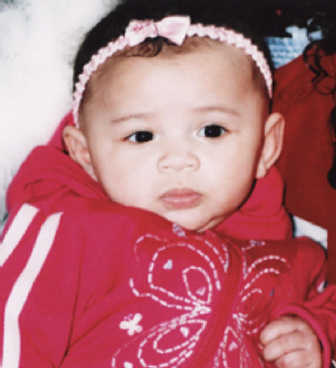 Jereme J. Bassett, 24, last month pleaded guilty to second-degree murder of 7-month-old Nevaeh Alana Miller, who was the daughter of Bassett's girlfriend at the time, Jennifer Wilcox.
Bassett also pleaded guilty to third-degree assault that stemmed from him choking Wilcox's 8-year-old son after he learned Nevaeh was brain dead. Superior Court Judge Annette Plese sentenced Bassett to 15 years in prison, followed a plea agreement between Deputy Prosecutor Kelly Fitzgerald and Assistant Public Defender Kevin Griffin.
However, Bassett will get credit for more than two years he has served in jail since he harmed Nevaeh on March 20, 2008, in the room he and Wilcox shared at the West Wynn Motel on Sunset Boulevard.
Read the rest of Tom Clouse's story here.
Past coverage:
April 13, 2010: Girl's killer faces 12 to 20 years in prison

March 27, 2008: Girls organs given to 3 babies
March 26, 2008: Troubles started early for man accused in baby's death
A Spokane man who murdered a 7-month-old girl, then assaulted her older brother, faces 12 to 20 years in prison when he's sentenced next month. 
Jereme J. Bassett, 24, has been in Spokane County Jail since March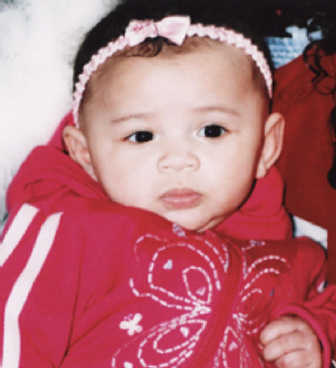 20, 2008, the day his now ex-girlfriend brought her daughter, Nevaeh Alana Miller, to Sacred Heart Medical Center with head trauma so severe doctors said recovery was hopeless.
Bassett recently pleaded guilty to second-degree murder and third-degree assault of a child and will be sentenced May 3.
"I wish he would have burned in Hell instead, but it sounds like this is the best deal we're going to get," said Nevaeh's grandmother, Deborah Parks. "It'll never replace what he took from us."
The assault conviction stems from Bassett choking Nevaeh's 8-year-old half-brother and slamming him into a bed after the children's mother, Jennifer Wilcox, rushed Nevaeh to the hospital. The boy had commented to Bassett that Nevaeh "was brain dead," according to court documents.
Bassett was unemployed and regularly watched Nevaeh and the boy while Wilcox worked.
Wilcox returned the day of Bassett's arrest to find her baby unresponsive in the room she and Bassett shared at the West Wynn Motel on Sunset Boulevard.
Bassett had called her earlier to say Nevaeh had fallen and hit her head but seemed OK. He told police he tried to revive the child, then smoked marijuana with two friends who were visiting.
Nevaeh was pronounced dead on March 22, 2008. Her organs were donated to three babies. Parks said she stays in contact with the parents of the baby who received Nevaeh's heart.
"That's made a big difference," she said.
Bassett has past convictions for possession of a controlled substance, residential burglary, and attempted first-degree theft. His criminal history calls for a standard sentencing range of 144 to 244 months.
Spokane County Superior Court Judge Annette Plese approved Bassett's plea deal on Thursday, the same day Spokane police announced the arrest of 18-year-old Tyler L. Jamison on accusations that he assaulted his 2-month-old daughter, SkyeLynn.
Girls organs given to 3 babies