Everything tagged
Latest from The Spokesman-Review
Okanogan County detectives are still looking for a gunman they say killed a father in front of his two children on Friday.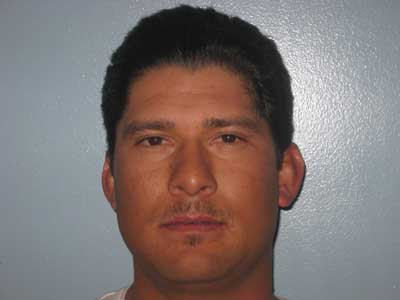 Javier Ramirez-Cardenas, 30, of Okanogan, (left) is accused of fatally shooting Jose Antonio Padilla-Campos, 34, in Campos' home at Johnny Appleseed Orchards off B&O Road, west of Okanogan. The shooting was reported at 9:15 p.m.
Investigators say Ramirez-Cardenas was let in, then shot Campos as he sat in a chair at a computer.
Campos' 7-year-old daughter and 15-year-old son witnessed the killing. Both are staying with their mother, who lived at the home but was away at the time of the shooting, said Okanogan County Sheriff Frank Rogers.
Detectives found Ramirez-Cardenas' 2005 Nissan Altima in an orchard behind his home but haven't found the suspect.
"We're chasing a bunch of leads today, but nothing solid yet," Rogers said.
Investigators don't know what led to the shooting.

"We're still trying to figure that out," Rogers said. "We're just not sure what his motive was."
Anyone with information on Ramirez-Cardenas' location is asked to call (509) 422-7232.
Rico sprang out of the police cruiser and demonstrated a takedown he'd perfected during more than 400 hours of training with the Spokane Police Department.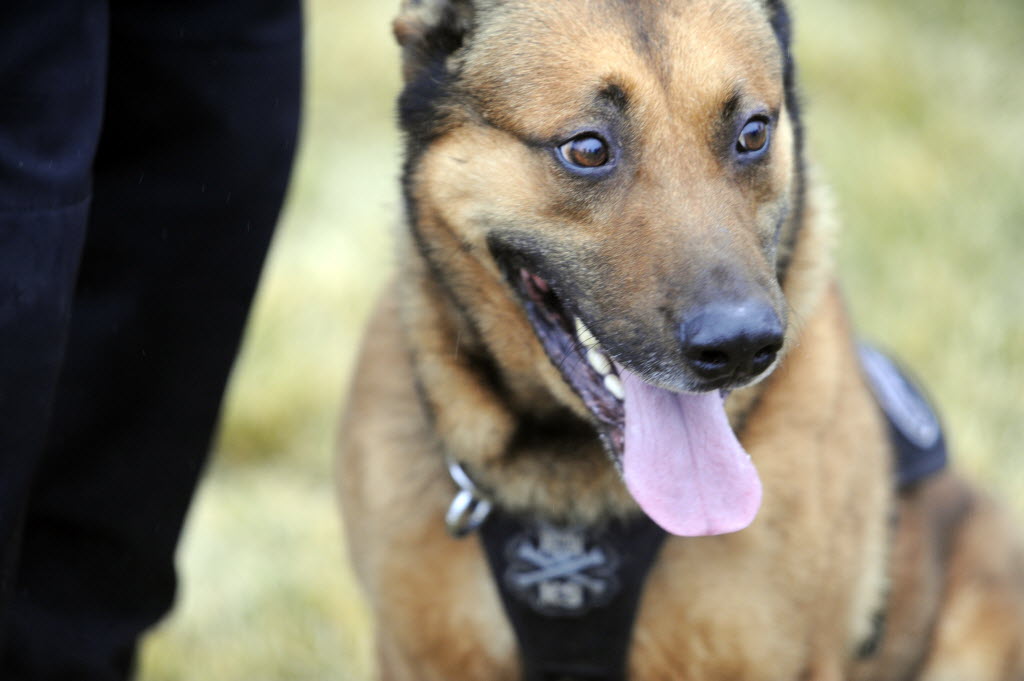 The 3-year-old Belgian Malinois (left) grabbed the pad-covered arm of the provoking deputy and didn't let go. He was demonstrating today at the Spokane Police training center in honor of his graduation from K-9 school.
Joining him were two German Shepards: Ayk, with the Okanogan County Sheriff's Office, and Iron, with the Kootenai County Sheriff's Department. 
The three dogs are the latest graduates of the Spokane police K-9 school and soon will begin patrol duties with trained handlers.
"Anything that a patrolman can do, we can do safer with the dogs," said Okanogan County Deputy Tait Everett.
Trainers say the dogs' keen sense of smell makes them ideal for tracking suspects and recovering evidence. They've undergone intense obedience training and have practiced takedowns, tracks and chases.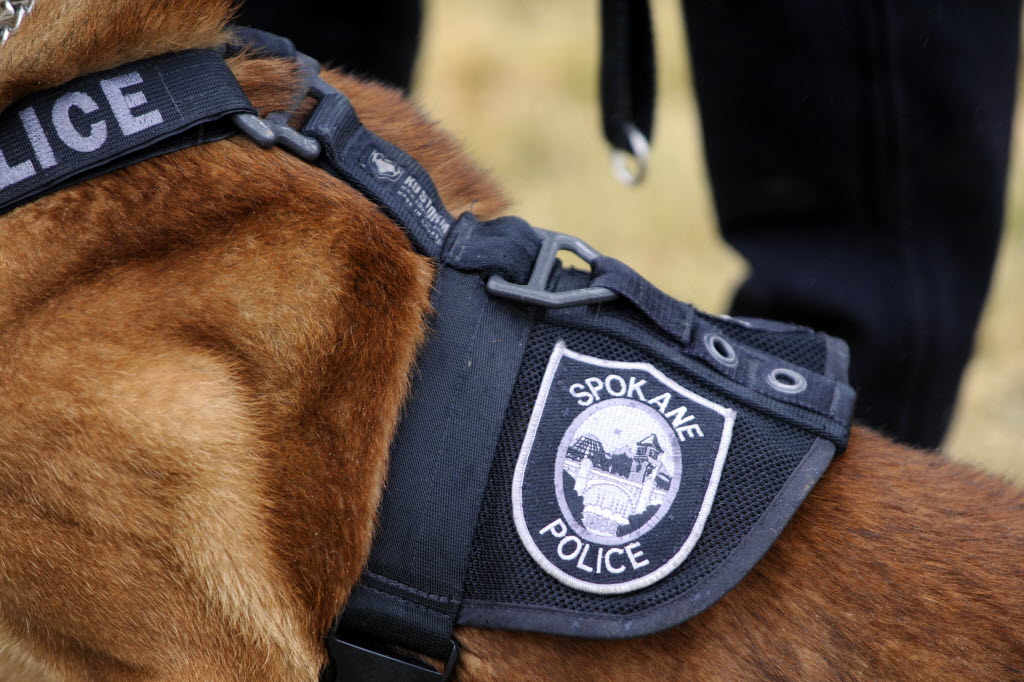 A 15-year veteran, Everett will work with Ayk (pronounced Ike) as a replacement for a dog that retired in April. Rico, a former Naval Special Forces K-9, will work with Sgt. Troy Teigen.
Iron will work with Kootenai County Sheriff's Deputy Nate Nelson.
Rico was donated to the Spokane police. Ayk and Iron cost between $7,500 and $10,000.
Rico will be the sixth patrol dog in the Spokane Police Department. Two other dogs are trained on narcotics detection.
Two puppies, Ajax and Alex, remain in the Spokane police K-9 puppy training program.