Everything tagged
Latest from The Spokesman-Review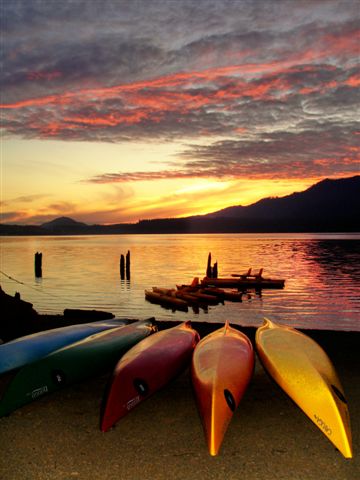 WATERSPORTS — Lake Quinault on Washington's Olympic Peninsula has reopened for summer activities including fishing and boating after a brief hiatus.
Lake Quinault Lodge, located just steps from the lake and in the heart of a temperate rainforest, will again offer fishing, boat rentals and tours of the lake. Guests can now enjoy the glacier-carved lake via a variety of vessels including canoes, kayaks, row boats or the comfort of a guided boat tour offering visitors a thorough history of the area, views of beautiful waterfalls, record breaking trees and a variety of native wildlife.
Olympic National Park also lists trails and other attractions in the area.
The Lake, located within the boundaries of the Quinault Indian Reservation, was closed in April 2013 due to concern related to water pollution, invasive species, public safety and the need to protect and restore salmon habitat, particularly Blueback salmon. It reopened, for swimming only, last year but as of April 26, 2014 it has reopened for all summer activities.