Everything tagged
Latest from The Spokesman-Review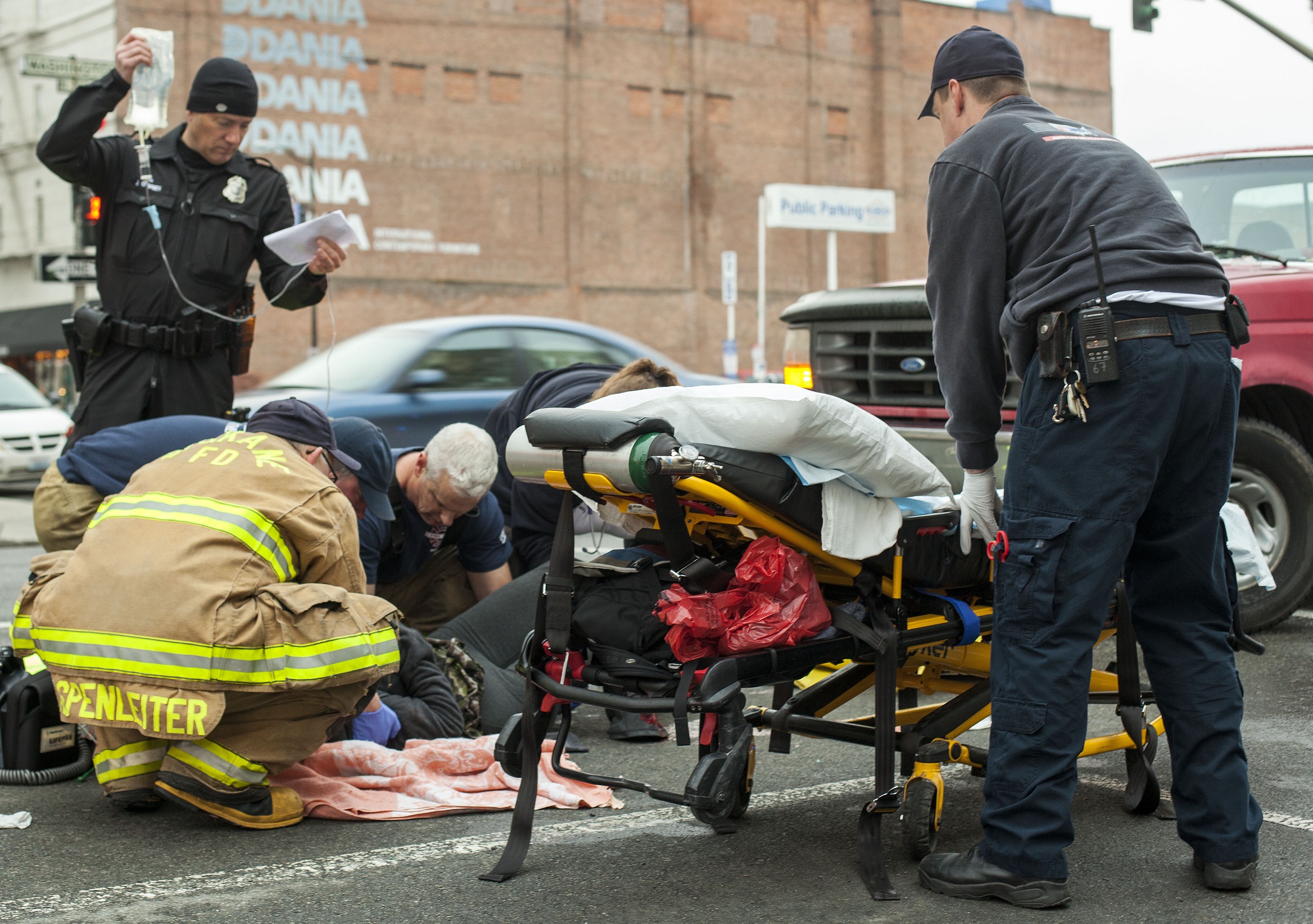 A woman's leg was broken after she was hit by a truck in a downtown Spokane intersection this morning.
Around 7:55 a.m., the driver of a truck was turning left on Washington Street from Riverside Avenue and hit the woman, said Spokane Police Officer Brad Moon.
Medics transported her to the local hospital for her injuries. The driver was cited for failure to yield to the woman in the crosswalk.
(Spokane Police Officer John O'Brien holds an IV while medics tend to a woman with a broken leg after the driver of a truck hit her in a downtown intersection Thursday morning. Nicole Hensley photo)
A 53YO man was robbed at 4:38 this morning as he was walking by three men in a vehicle who

passed him and stopped at the intersection of Fourth & Garden. Two of the men approached the pedestrian. One said: "Sorry I have to mess with you" and pushed the victim backward. Then, the robber told the victim, "I want your stuff," according to police reports. The victim was scared he was going to be beat up and handed over an undisclosed amount of money, and some personnel items. At that point, the robber's companion told the victim to "run away" or he would be shot. Suspect #3 was the driver of the vehicle, but never came over to the victim/Coeur d'Alene Today. More here.
Question: Are you afraid to walk at night in Coeur d'Alene?