Everything tagged
Latest from The Spokesman-Review
Nature didn't stand still while I've been on vacation.
In the past two weeks, the cheatgrass has gone from green and soft to cured with spear-like seedheads that cling to socks and fur.
I just brushed dozens of cheat seeds out of my dog's fur after a training run.
The season has come to stuff cotton in a hunting dog's ear's before going afield. I could buy a yacht with the money I've spent over the years to have veterinarians extract cheatgrass seeds from deep inside my dogs' ears.
NATIVE PLANTS — Late May is prime time for some of the loveliest wildflowers at Turnbull National Wildlife Refuge.
Join Northeastern Washington Native Plant Society veteran Sylvia Eberspecher for a leisurely 2-hour walk to learn about some of the wildflowers, trees and shrubs.
She will point out distinguishing features of common plants that can be confused with each other, and share a few stories of how some plants got their names.
A former Master Gardener and garden center employee, Sylvia will point out some native plants that grow well in urban gardens. Although scientific plant names will be given, you don't need to know Latin or memorize botany terms to enjoy this trip. Sylvia will bring her favorite identification books and explain what is particularly good about each one, from beginner to advanced.
Muffins and bottled water are provided. Meet at 10 a.m. by the Turnbull Headquarters buildings.
For starters, here is a plant list.
Pre-register wtih Sylvia (209) 379-5881 or Louise OLeary (509)235-4531 or email looeezoleery@netscape.net.
ENDANGERED SPECIES — Two plants found exclusively on or adjacent to Washington's Hanford National Monument warrant protection under the Endangered Species Act, the U.S. Fish and Wildlife Service announced today.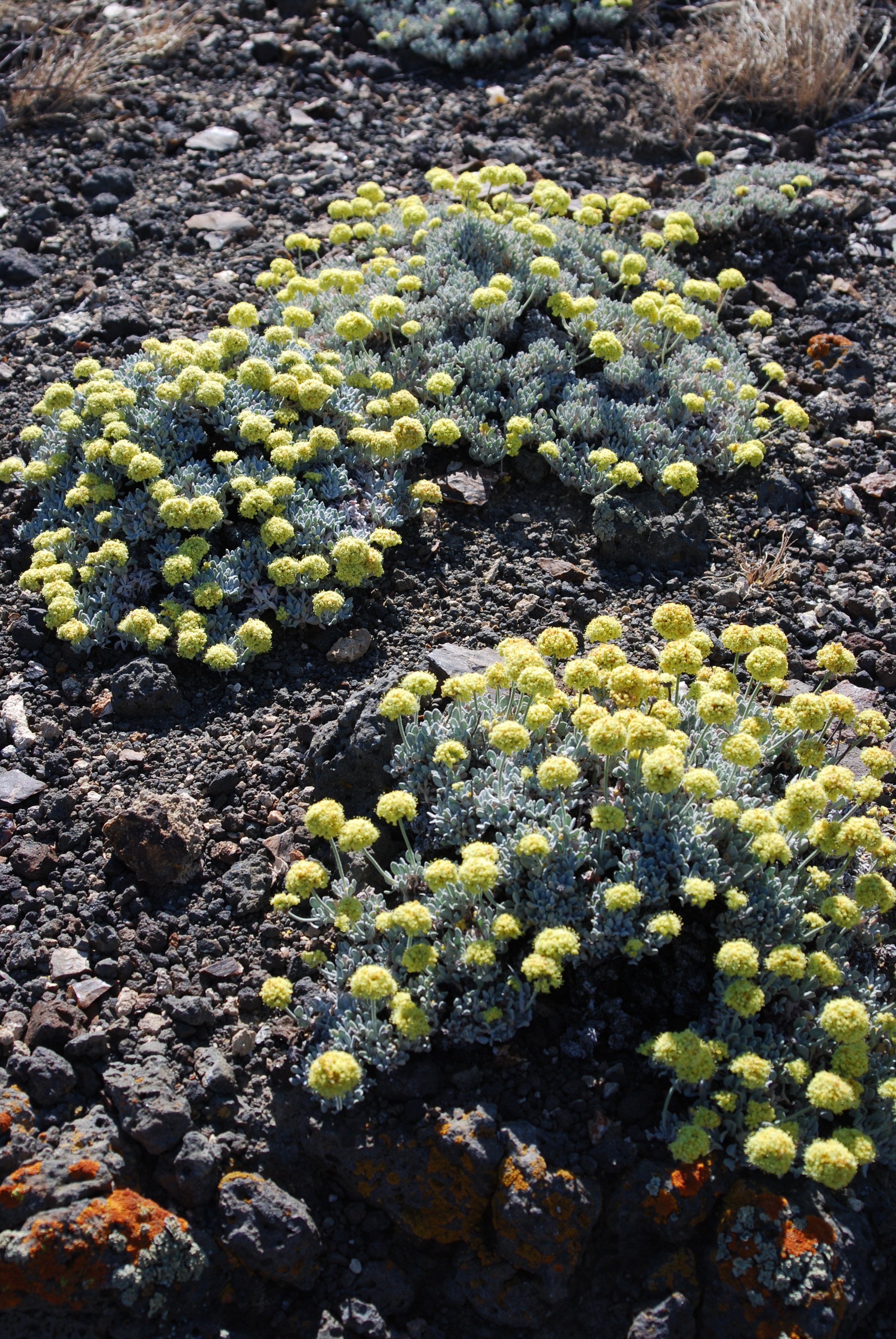 Both species, the Umtanum Desert buckwheat and the White Bluffs bladderpod, are found primarily on federal lands, occupying cliffs overlooking the Columbia River.
The Service is proposing to list the Umtanum desert buckwheat and the White Bluffs bladderpod as threatened. A species listed as threatened is considered likely to become endangered within the foreseeable future throughout all or a significant portion of its range.
The agency is also proposing to designate critical habitat for each plant: approximately 344 acres for Umtanum Desert buckwheat and approximately 2,861 acres for White Bluffs bladderpod. All of the land proposed for critical habitat for the Umtanum Desert buckwheat is federally-owned. Of the 2,861acres proposed as critical habitat for the bladderpod 2,400 are federally-owned. The remainder of the proposed critical habitat is a mix of state (42 acres) and private lands (419 acres).
More photos are available here.
Read on for details.