Everything tagged
Latest from The Spokesman-Review
A woman armed with a handgun and accused of threatening her husband was arrested after a police standoff early this morning in northwest Spokane.
Rhonda R. Thompson, 49, was described by her husband as extremely agitated and combative" when officers arrived near 2500 W. Houston about 3:30 a.m.
The man said Thompson was highly intoxicated and was threatening him with a handgun, police said.
Police spent more than an hour trying to get Thompson out of the home. She was arrested without incident, and a firearm was found in her bedroom.
She's due in Superior Court this afternoon on a felony harassment charge.
"Domestic violence calls for service are consistently dangerous and unpredictable. Most parties are emotionally involved and require the patience of responding officers to diffuse the situations," according to a police news release. "Fortunately, in this morning's incident, both the involved parties and the officers safely walked away from a potentially life threatening situation."
A suspected heroin dealer surrendered to a Spokane police SWAT team after a standoff on Thursday.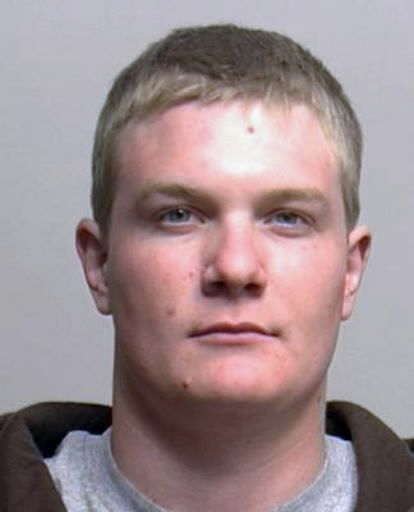 Jacob E. Snizik, 25, tried to run from a home in the 6800 block of North Napa Street when a SWAT team showed up about 5 p.m., but "the scene was so well secure" that he retreated back inside, Officer Brian Eckersley said.
Snizik (pictured left in 2007) armed himself with a handgun but surrendered without incident a short while later after a SWAT sergeant talked to him over the phone, Eckersley said.
Police say they seized five firearms and found heroin and drug sale supplies in Snizik's home. Snizik is a convicted felon, which means he's prohibited from possession firearms. He was booked into Spokane County Jail on five counts of first-degree unlawful possession of a firearm and possession of a controlled substance (heroin).
Snizik was sentenced to 22 months in prison in June 2008 after pleading guilty to second-degree unlawful possession of a firearm, two counts of possession of a controlled substance, and residential burglary and first-degree theft, according to news archives. He also has convictions for second-degree theft and possession of a controlled substance.