Everything tagged
Latest from The Spokesman-Review
Republican presidential candidates Mitt Romney and Newt Gingrich on Tuesday decried the Ninth Circuit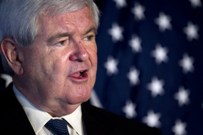 Court of Appeals for striking down California's Proposition 8, which banned same-sex marriage — both of them targeting the judiciary system for invoking what Gingrich described as a "radical overreach" of power.
Prop. 8 was a California ballot measure passed in 2008 that amended the state's constitution to make same-sex marriage illegal. (The California Supreme Court had ruled in 2008 that same-sex couples legally had the right to marry)/CBS News. More here. (AP photo)
Reaction?
The federal judge who ruled California's Proposition 8 unconstitutional will be speaking today at Gonzaga Law School.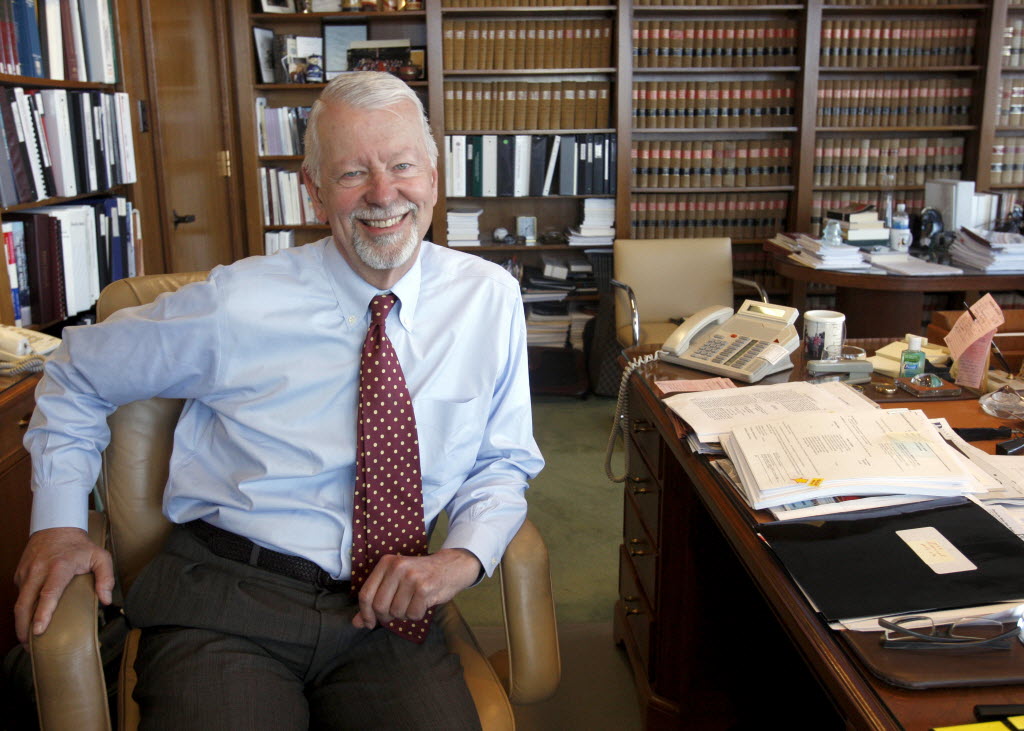 Retired U.S. District Judge Vaughn Walker will be discussing cameras in the courtroom in a lecture titled "Hauptmann's Ghost."
"The lecture's title refers to the media frenzy surrounding the trial of Richard Hauptmann, who was convicted of kidnapping and killing the Lindbergh baby in 1932," according to a news release. "The subject of media in the courtroom is an ongoing controversy in the federal courts."
The lecture, part of the annual Justin L. Quackenbush Lecture series, begins at 5:30 p.m. in the Barbieri Courtroom at the Gonzaga University School of Law.
Good morning, Netizens…
(Elizabeth Chase from Los Angeles, and Kate Baldridge from Fresno, at a vigil being held on Monday, January 11, 2010 at the Plaza of the Phillip Burton Building in San Francisco, Ca., before United States District Court proceedings challenging Proposition 8. Photo: Liz Hafalia / San Francisco Chronicle)
Yesterday District Court Judge Vaughn Walker began hearing Perry vs. Schwarzenegger, the controversial case to overturn Proposition 8 on federal grounds. with pleas from two gay men and two lesbians to be treated like anyone else who wants to wed their sweetheart.
This all began in November 2008 when the voters in California which passed Proposition 8 into law, which defined marriage as the union of a man and a woman. According to the trial supporters this made the union(s) of gay and lesbian partnerships unequal under the law, and now a federal trial is underway and appears to be heading for the Supreme Court.
According to the United States Constitution, which reads in part:
Amendment 14 - Citizenship Rights

1. All persons born or naturalized in the United States, and subject to the jurisdiction thereof, are citizens of the United States and of the State wherein they reside.

No State shall make or enforce any law which shall abridge the privileges or immunities of citizens of the United States; nor shall any State deprive any person of life, liberty, or property, without due process of law; nor deny to any person within its jurisdiction the equal protection of the laws.
Demonstrations were held throughout the State yesterday, by those both opposed and in support of Proposition 8.The conservative news media will jump on this like a possessed kangaroo, if they haven't already done so.

Other states are following the trial closely, and it seems likely that the Supreme Court will weigh on this contentious issue.
Dave