Everything tagged
Latest from The Spokesman-Review
Are you a gamer? Do you like free things? Of course you do!
We here at the Tech Deck are just like you: poor gamers looking for cheap entertainment. And nothing's cheaper than cost-free gaming. Each week, we'll bring you a title (or two or three) you can legally play at home without plopping down a single dollar. If you see games you think we should be featuring on the blog, email us at dang@spokesman.com or kiph@spokesman.com.
Estonia seems an unlikely place for an early PC shareware hit. But Jaan Tallinn, who would eventually help develop Skype and the file-sharing service Kazaa, and several other coders did just that in 1993 with "SkyRoad," a spaceship racing/puzzle game that had simple controls, catchy music and appealing visuals. The game has since been released for free, and you can download it from the Bluemoon website, but you can also play an in-browser version by clicking below.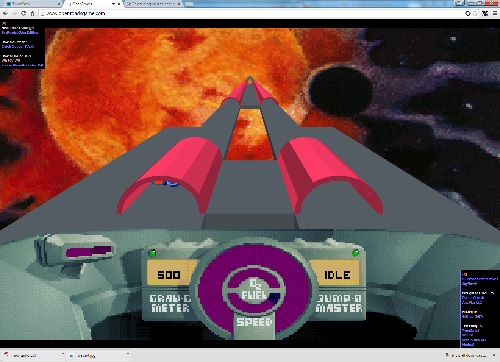 The controls and objective of "SkyRoad" are simple. Power your ship to the end of the road, avoiding obstacles but staying on the path. Use the space bar to jump and the arrow keys to move your ship around the map. Keep an eye on your oxygen and fuel meters - if they run out, you'll have to go back to the start of the level.
Blue Moon would go on to produce several other computer games, notably Thunder Brigade, a 1998 release that the company calls its biggest project. The game, which centered on three-dimensional tank combat, was not well received.
Go inside the blog to learn more about Blue Moon's involvement in file sharing, and the shareware boom of the early 1990s.