Everything tagged
Latest from The Spokesman-Review
TRAILS — About 100 volunteers turned out Sunday to brave the heat and dust as they put their muscle into upgrading Trail 100 in Riveside State Park, said Carol Christensen, Outreach coordinator for REI Spokane.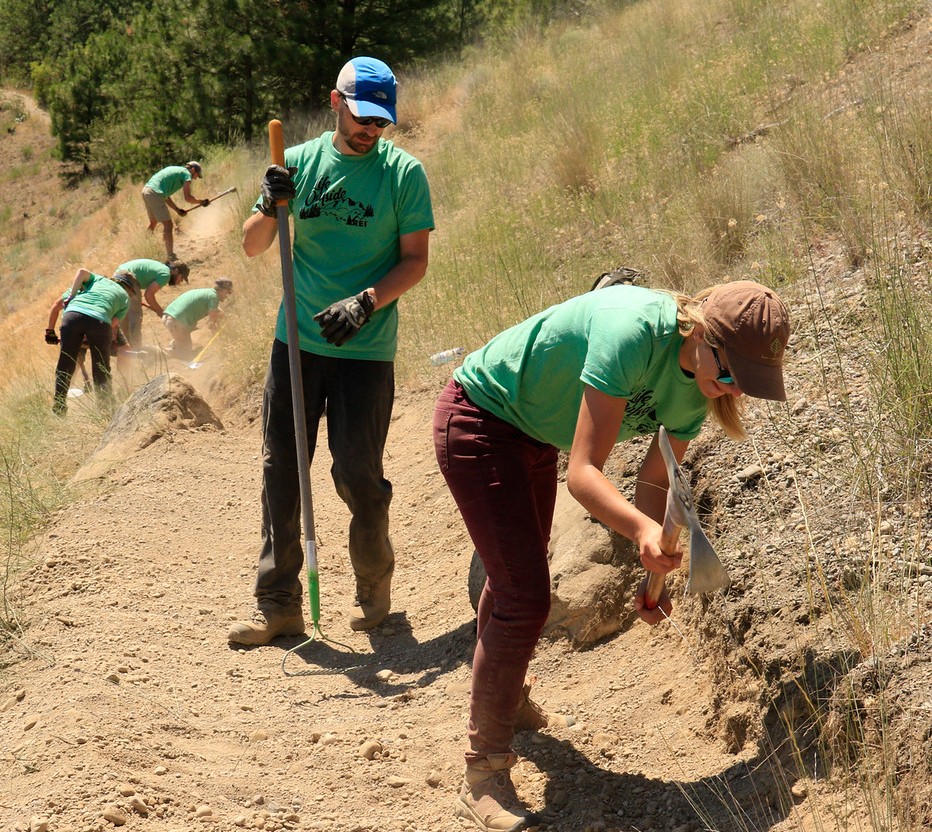 Partner organizations included Washington Trails Association, Backcountry Horsemen, Spokane Mountaineers, Evergreen East, West Central Community Center, Friends of the Centennial Trail, Riverside State Park Foundation and Riverside State Park.
The National Trails Day local service event was sponsored by REI, which also announced a 2015 grant of $20,000 to support the park's volunteer coordinator, who plans other part projects through the year.
Temporary trail etiquette signs have been installed at either end of the rehabbed section near the Fort Wright Cemetery. Permanent signs are ordered.
"The tread has been widened to 3-4 feet and many of the problematic rocks were removed," Christensen said. "Volunteers also brushed back a fair bit of poison ivy and other undergrowth.

"As we were packing up Sunday afternoon, we saw hikers, mountain bikers and horseback riders headed out, from either end, to enjoy the new section.
Trail 100 is a nifty river-hugging route accessed from state park and Centennial Trail parking areas in the Fort Wright area. For details, see Trip 79 in Day Hiking Eastern Washington.