Everything tagged
Latest from The Spokesman-Review
OLYMPIA — The Washington Supreme Court handed serial killer Robert Yates what could be a pyrrhic victory in his appeal of his 408-year sentence for 13 murders and one attempted murder.
Yes, the court said in a 7-2 ruling, the two 20-year-sentences for a pair of 1975 murders were incorrectly calculated. But given that you aren't getting out of prison in this lifetime, anyway, it's essentially no harm, no foul, case dismissed.
As part of his agreement that allowed him to escape the death penalty, Yates agreed that if he challenged his sentence, Spokane County could file the one murder charge it was holding back, and seek the death penalty if it got a conviction on that murder. That didn't keep him from appealing his sentence, the Supreme Court said, but it also means Spokane County could now file that case and seek the death penalty.
But Yates already has been sentenced to death for two murders in Pierce County, and Spokane County Prosecutor Steve Tucker said he's not sure Spokane would file that charge and give him another 10 to 15 years of appeals.
Full story can be found here. To read the court's decision on Yates's appeal, technically known as a personal restraint petition, click here.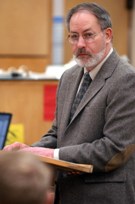 Last week's run of Spokane crime news made the "Psycho" shower scene look almost subtle. There was the hatchet attack on a homeless man by two other indigent men. Police charged a man for assaulting his neighbor – with a machete. Convicted killer Michael West Jr. was given a half-century behind bars for gouging out the eyes of a fellow prison inmate. And just when I thought the landscape couldn't get any uglier, the king cockroach showed up on Friday's front page. Robert Yates (pictured in AP file photo), I mean. Cue the screeching violins/Doug Clark, SR. More here.
Question: Anyone concerned about the fate of Robert Yates?
The case of a Spokane serial killer who stalked prostitutes in the 1990s will be featured on a cable TV show next week. 
Death row inmate Robert Lee Yates, Jr., a former Army helicopter pilot and state p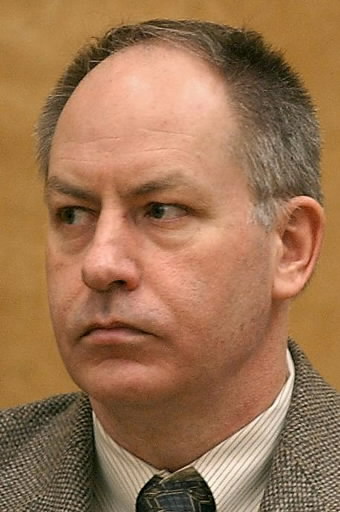 rison guard, will be the subject of an hour-long episode of "Unusual Suspects" on Investigation Discovery, a sister channel to the Discovery Channel.
Yates (pictured) was a married father of five children when police detectives identified him as a serial killer who killed 10 women in Spokane between 1996 and 1998.
Yates confessed to 13 murders and was sentenced in 2000 to 408 years after Spokane County Prosecutor Steve Tucker declined to seek the death penalty.
But the Pierce County prosecutor charged Yates with two murders there, and Yates was sentenced to death in 2002. He remains on death row at Washington State Penitentiary in Walla Walla.
The cable TV show calls Yates the "monster in Spokane."
A news release reads: "A multi-agency task force follows every possible lead, and they gather the murder weapon, a sketch of the killer, and even his DNA, but investigators still have no suspect. Finally, the reexamination of an old clue helps investigators zero in on the culprit. Can they discover the identity of this unlikely murderer before he strikes again?" Sorry to spoil it for you.
The episode airs Monday at 10 p.m. and includes interviews with retired Spokane County sheriff's detectives Rick Grabenstein and Fred Ruetsch, as well as Detective John Miller of the Spokane Police Department, Lynn Everson of the Spokane Regional Health District, and retired sheriff's Capt. Doug Silver.