Everything tagged
Latest from The Spokesman-Review
The future of the top federal public defender in Eastern Washington and North Idaho could be in doubt, with the board that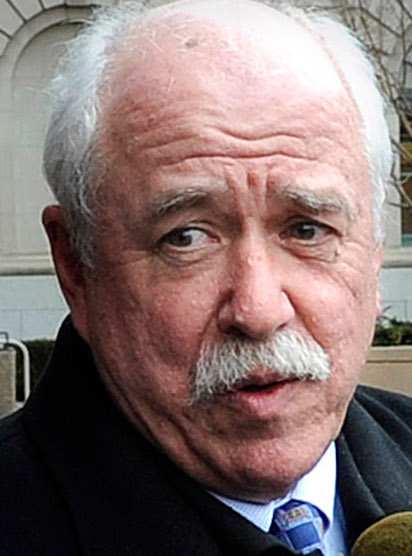 oversees the attorney's office advertising for his replacement even as the attorney, Roger Peven, prepares to represent domestic terrorism suspect Kevin W. Harpham.
The federal public defender's office is facing a civil lawsuit by three former employees, who essentially claim that they were fired in retaliation after they raised concerns about a lack of leadership on the part of Peven.
The lawsuit also claims the three employees forced an intervention that resulted in Peven seeking inpatient treatment for alcohol abuse.
Edgar Steele is set to ask for a new attorney in his murder-for-hire case. Longtime Denver defense lawyer

Robert T. McAllister said a hearing will take place Monday morning in Coeur d'Alene. "I am not Mr. Steele's attorney of record at this point in time, but I have been asked to represent him," McAllister said. "If the court permits me to enter as his attorney, I intend to do so." Steele, an anti-Semitic North Idaho lawyer who describes himself as the "attorney for the damned," currently is represented by Roger Peven, executive director of the Federal Defenders of Eastern Washington and Idaho/Meghann Cuniffs, SR. More here.
Question (for the legal community here): Why would a suspect seek a new lawyer this deep into a criminal case?
The wife of a North Idaho lawyer accused of hiring someone to kill her will be allowed to meet with her husband every week. Cyndi and Edgar Steele can meet once a week at the Spokane County Jail or over the phone, according to a ruling issued Monday by U.S. District Judge B. Lynn Winmill. Edgar Steele's lawyer, Roger Peven, must be present, and the visits must be recorded. Peven is required to end the meeting if the Steeles try to discuss the murder-for-hire case, and the couple are prohibited from exchanging notes or documents. Magistrate Candy Dale will review the jail recordings on a regular basis/Meghann Cuniff, Sirens & Gavels. More here.
Question: Would you want to meet weekly with your mate, if the feds and an alleged co-conspirator believe that your spouse tried to kill you?