Everything tagged
Latest from The Spokesman-Review
If you're a voter in Spokane County, chances are there's a ballot with your name on it somewhere in the U.S. postal system.
Spokane County mailed some 260,000 ballots this week for the special election on Feb. 14 (possible slogan: Mail your ballot when you mail your Valentine). They're going to the voters in most school districts in the county.
So many school districts are having special elections that it makes more sense to say who isn't. If you live in lthe Reardan-Edwall or the Orchard Prairie district, no election. Everyone else, election.
Weather has been a bit iffy, so give the postal service a few days to get the ballot to you. If the ballot hasn't shown up by next Friday, Feb. 3, give county elections a call at 477-2320 for a replacement.
Alert voters might also notice something different about these ballots. The flap that used to seal the envelope and hide your signature is gone, because a law that governed that (yes, we have laws for such things) has changed. Not peeling the flap to check the signatures saves time, and time is money. While some voters might wonder how safe the envelopes are, county elections officials are confident that the mail boxes from the U.S. Postal Service and the drop boxes the Elections Office sets up are secure.
You've got until Feb. 14 to mail or drop off your ballot.
For a list of drop-box locations, click here to go inside the blog.
I wanted to let you know of a group of parents (including myself) that created an online petition in advance of

tomorrow's school board special workshop meeting. The workshop meeting is rumored to be the starting point of a long discussion regarding a possible spring or summer levy vote. The idea behind the online petition is to let our elected trustees know that there are parents and community members who are requesting that our community be asked to support safety and security related improvements in our schools. We want voters to be asked to extend the expiring levy so we can begin to tackle the long list of needs that have been previously identified in the school district's Ten Year Long Range Plan. You can find the Plan thru this link here (And: you can find an online petition here) — Christa Hazel. More below.
Question: Do you support continuing the Coeur d'Alene School District levy?
At OpenCDA.com, Dan Gookin seems to have caught the Coeur d'Alene School District trying to sway a Coeur d'Alene Press poll that asks: "What do you think of Coeur d'Alene School District asking voters for $12.9 million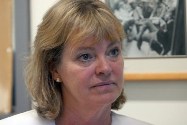 a year for two years to supplement its budget?" Gookin provides a copy of an e-mail that was reportedly circulated with the blessings of North Idaho College President Priscilla Bell and Coeur d'Alene Superintendent Hazel Bauman. Gookin writes: "This is really underhanded and shoddy. I am extremely disappointed, especially because I believed in Superintendent Bauman's efforts at transparency. Schools are worthy of our support. SD271 has done a lot to cut their budget. I believe they can do more, so I will support the renewal of the $7.8M supplemental levy in March, but not the second option. I find that option fiscally irresponsible — especially given that SD271 has gone on a hiring spree for new administrators in the midst of a financial crisis. People are hurting and I don't think SD271 gets it." More here.
Question: I'm regularly told that the unscientific polls run by newspapers — or even this blog site — are frivilous and not to be taken seriously. Yet, I know people occasionally try to manipulate polls that they are invested in. How seriously do you take newspaper polls?