Everything tagged
Latest from The Spokesman-Review
RENO, Nev. (AP) — The jury is expected to begin deliberations in James Biela's rape and murder trial on Wednesday after his public defenders abruptly ended presentation of their case with the calling of only one expert witness about DNA evidence.
The judge said he anticipates the case going to the jury sometime Wednesday afternoon following closing arguments from both sides in the trial that began 12 days ago.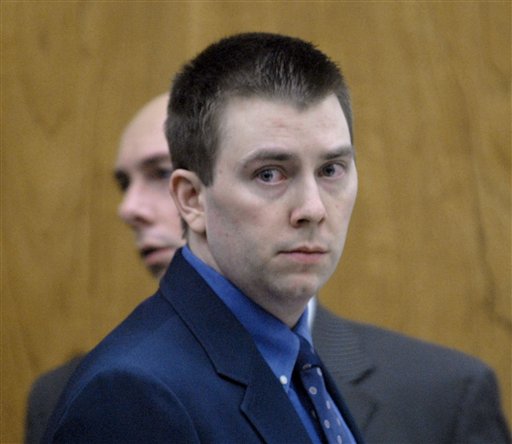 "Sooner than I thought we are done with the evidence in the first part of this case," Washoe District Judge Robert Perry said before sending the jury home for the day about 11:30 a.m. on Tuesday.
Biela, a 1999 West Valley High graduate whose mother lives in Spokane Valley, told the judge earlier Tuesday he wanted to testify but decided against it on the advice of his attorneys.
The 28-year-old accused of raping and murdering 19-year-old Brianna Denison and sexually assaulting two other young women in a string of attacks from October 2007 to January 2008 on the edge of the campus of the University of Nevada, Reno. He also faces a kidnapping charge.
(Denison's mother, Bridgette Denison, is pictured above talking to Washoe County deputy district attorney Elliott Sattler.)
Police believe Biela lived and worked in the Moses Lake area for several months after the attacks. He sold the truck believed to have been used in the crimes to a car dealership that then sold it to a Coeur d'Alene couple.
The truck was seized shortly after Biela's arrest.
Read the rest of the AP story on today's happenings in the case by clicking the link below.
Past coverage:
Today: Prosecution rests in WV grad's murder trial
May 14: Ex-Valley man on trial for murder in Reno
The director of the Spokane Tribe's Youth Center is accused of raping a teen boy during an alcohol-fueled party in March.
Rodney R. McCoy, 42, appeared in U.S. District Court Wednesday. He's being held without bail at the Spokane County Jail pending a bail hearing next Monday.
The investigation began when the alleged victim, an inmate at Martin Hall Juvenile Detention Center in Medical Lake, told a counselor he'd been sexually abused by "the youth center director" on the Spokane Indian Reservation, according to court documents.
The boy told police he drank beer and hard liquor before McCoy forced him to perform oral sex at McCoy's home on March 2.
The boy said McCoy was worried about losing his job if minors were caught drinking at his home "but if (the boy) stole it, it was okay," according to a court documents filed Wednesday.
McCoy told police he was very intoxicated that night but remembered walking in on the boy and another man, then fondling one of them, documents said.