Everything tagged
Latest from The Spokesman-Review
FLY FISHING — A full day of field research on Thursday confirmed that trout are alert to skawala stoneflies tumbling along the bottom of the Yakima River.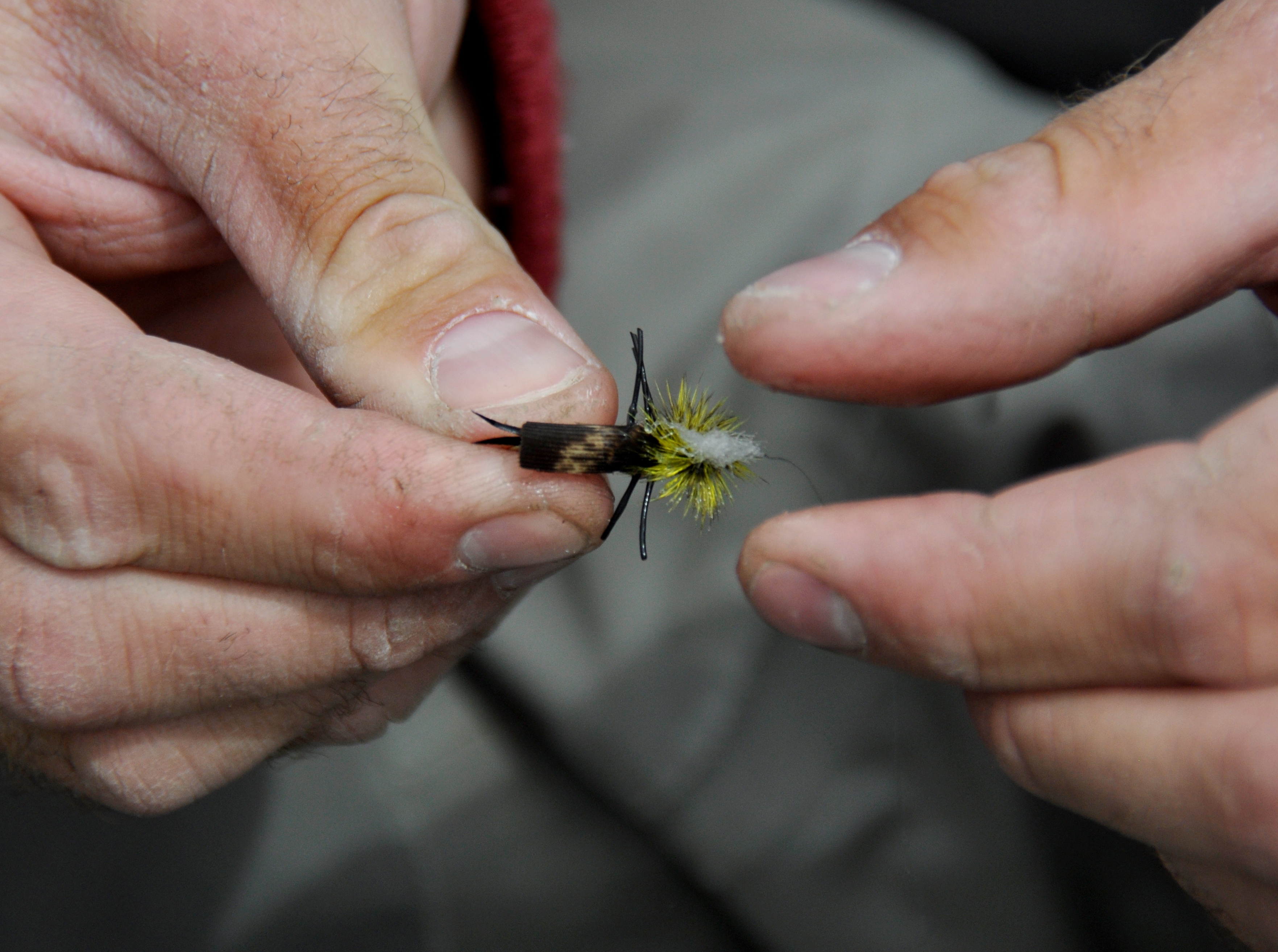 By about 1 p.m., the rainbows and cutthroats are ready to ambush the scattered adults floating downstream on the surface — or dry fly patters than simulate the aquatic insects.
David Moershel and I had a productive float with Stefan Woodruff of Ellensburg Angler. We caught numerous rainbows, cutthroats and two whitefish in the Canyon Section of the river south of Ellensburg.
Even when the wind came up in the afternoon — and our casting was less that pretty — Woodruff was able to put us in position to catch fish right up to the end when we pulled out at Roza.
Woodruff says the action usually switches over to March Browns by mid-April.
But for now, his Skwalameister Patterns rule!
Ellensburg Angler, (509) 607-1804, has been running a $199 early-season special for two anglers!
FLY FISHING — Weather put a chill on the Yakima skwala hatch today.
Scored with Pat's Rubberlegs under an indicator, though.
Dry flies ready… and waiting for a week, more likely two.
Patience.
FLY FISHING — The Bitterroot River, which runs through Missoula, is warming up and anglers are starting to squirm at the thought of the season's first hatch of big fish-arousing stoneflies.
There's still ice on the lower end of the popular Montana stream, and a cold snap could come this week, but the vaunted skwala stonefly hatch could make its appearance around March 20, according to Western Flies and Guides owner Jeff Gray of Hamilton.
"They're making their migration now from the riffles to the banks of the river," Gray said of the immature water bugs in a
Missoulian story
by Rob Chaney. "If they get dislodged from the rocks, they become trout food. Nymph fishing is great this time of year."
The Bitterroot River is still freezing along the edges at night — although the main stream is warming up during the day — leaving Montana Fish, Wildlife and Parks fisheries biologist Ladd Knotek a bit more restrained, Chaney said.
"When we start getting those warmer March days and the days get longer, it triggers the bugs to start hatching," Knotek said. "But I'd imagine it's going to be a little bit yet."
Read on for more of Chaney's story: