Everything tagged
Latest from The Spokesman-Review
NATIONAL PARKS — The U.S. Postal Service is featuring an image of Logan Pass in Glacier National Park on an international rate postage stamp to be issued starting Jan. 19.
The stamp was designed by art director Ethel Kessler, based on an image taken by National Geographic photographer Michael Melford.
The image shows Logan Pass, the highest point along the park's Going-to-the-Sun Road. Melting snowbanks reveal a meadow against a backdrop of Glacier peaks.
The 85-cent stamp is part of the Postal Service's "Scenic American Landscapes" series.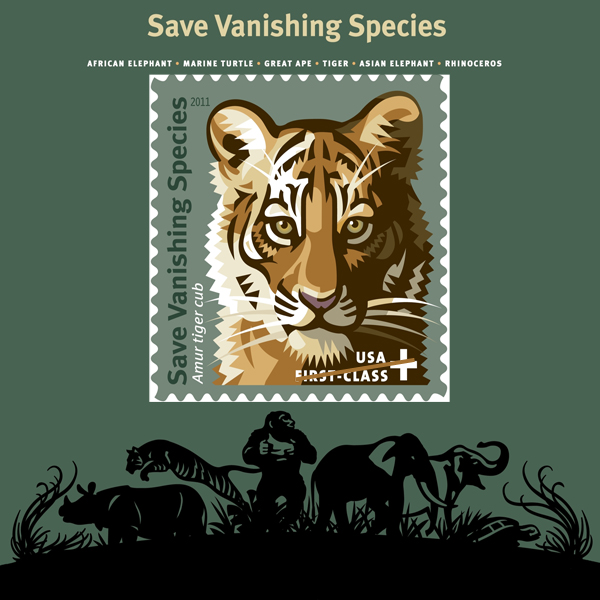 ENDANGERED SPECIES — Stamp your mail with a note of confidence in the Endangered Species Act by purchasing the recently introduced Save Vanishing Species semipostal stamp, available at post offices.
Although there's no similar tool for dedicating a few cents to this good cause when you send an email, the stamp is an easy and inexpensive way to help conserve wild tigers, rhinos, elephants, great apes and marine turtles around the world — every time you mail a letter.
By purchasing the stamps, which feature the image of an Amur tiger cub, at a rate of 55 cents per stamp — slightly above the cost of first-class postage — the public can directly contribute to the on-the-ground conservation programs overseen by the U.S. Fish and Wildlife Service's Wildlife Without Borders programs.
"The Save Vanishing Species stamp offers the public a convenient way to help conserve some of the world's most endangered animals, from the white rhino to the mountain gorilla to the leatherback marine turtle," said Secretary of the Interior Ken Salazar.
This is the first U.S. postage stamp issued in the 164-year history of the Postal Service that will raise funds for international wildlife conservation.
The five funds enacted so far by Congress are:
The African Elephant Conservation Act of 1988, the Rhinoceros and Tiger Conservation Act of 1994, the Asian Elephant Conservation Act of 1998, the Great Apes Conservation Act of 2000, and the Marine Turtle Conservation Act of 2004.
To learn more about the Wildlife Without Borders Multinational Species Conservation Funds and the Save Vanishing Species stamp, visit: www.fws.gov/international/semipostal.Follow the Service's International Program on Twitter @USFWSInternatl and on Facebook, USFWSInternationalAffairs.