Everything tagged
Latest from The Spokesman-Review
In addition to revelations that Spokane Police detectives were feeding information about the Zehm investigation to Officer Karl F. Thompson, Jr., the grand jury testimony of Detective Jeff Harvey had several other insights into how the Spokane Police handled the case.
Harvey was a vice president of the Spokane Police Guild when he was subpoenaed to testify in March 2009 before the grand jury investigating the March 18, 2006, beating of mentally disabled Otto Zehm, who later died from the incident.
Harvey testified that he spoke with a forensics employee who had spoken to Detective Mark Burbridge, who investigated the Zehm confrontation along with former Detective Terry Ferguson.
Burbridge showed the forensics employee a video of the Zehm confrontation and Burbridge "had drawn the conclusion that it appeared that the officers were following policy and procedure," Durkin said, reading Harvey's notes.
Harvey also testified about a call he took on March 18, 2006, from Sgt. Dan Torok, who was one of several officers who responded to Thompson's call for help in restraining Zehm.
Harvey said Torok "had concerns that detectives were not following our critical incident protocol. They were asking way too many questions of the officers at the time of the incident."
Harvey said the officers believed they should be given 48 hours before answering questions about the Zehm confrontation.
Torok and other officers indicated that they wanted an attorney at the same time Spokane Police officials were telling the public that Zehm "attacked" and "lunged" at Thompson, who used the least amount of force necessary to subdue Zehm.
Harvey's notes show that he spoke to Ernie Wuthrich, the current guild president, at about 1 a.m. on the night of the incident.
Assistant U.S. Attorney Timothy Durkin asked Harvey about a reference in his notes about setting something up for Tuesday after the Zehm confrontation.
"Tuesday morning we were going to circle the wagons, so to speak, get things together and figure out what's going on," Harvey said.
Tuesday would have been three days after the confrontation, which is when Officer Jason Uberuaga told the same grand jury that several officers were called into a room with a union attorney to fill out their incident reports about the Zehm confrontation.
Get minute-by-minute updates from the coutroom here.
A retired Spokane police detective who found no evidence that Officer Karl Thompson used excessive force when confronting Otto Zehm testified as a witness for the defense Thursday, but her most memorable testimony came on cross examination.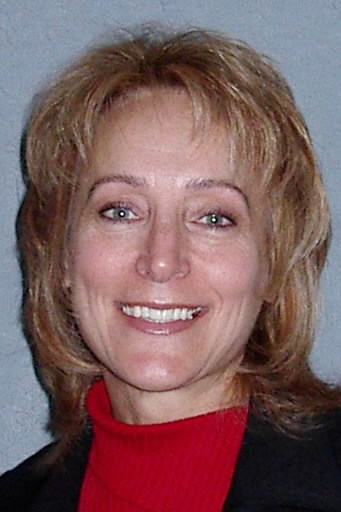 Defense lawyer Carl Oreskovich didn't get much from questioning Theresa "Terry" Ferguson (pictured) after U.S. District Judge Fred Van Sickle prohibited her from discussing Thompson's statements to her because of hearsay concerns from prosecutors.
Oreskovich asked Ferguson if she had a follow up discussion with Thompson on March 27 and discussed the "lunge" claim, but Ferguson wasn't allowed to answer. Oreskovich ended questioning, and prosecutor Victor Boutros proceeded to tear into Ferguson's investigation of the case in cross examination.
Boutros first asked Ferguson if her role as an investigators"was not to be an advocate for the defendant," which she said was correct. Defense attorneys objected to the line of questioning, but a witness's credibility can be called into question on cross examination and Boutros was allowed to proceed.
Boutros asked Ferguson, "You can't prosecute someone who's dead, is that true?" Ferguson said yes, but she can investigate the crime, which is what she was doing when she called Zehm an assault suspect. Boutros focused on the two-hour, off-the-record "pre-interview"
He asked if Thompson said in that interview that Zehm just "maybe" had gotten the girls' money, that Thompson said he could have disengaged Zehm before shocking him with a Taser, and that he was using his baton to keep his distance from Zehm.
"What I don't recall are specific words but obviously that's what was said because it's in my notes," Ferguson said.
Boutros asked Ferguson about recommending Spokane County prosecutors not charge Thompson. Ferguson said she did not make a recommendation one way or another on charges.
"I did not discourage them from doing anything," Ferguson said. "The report that I submitted are my results, which certainly aren't binding on a prosecutor - obviously."
Ferguson said she didn't think to interview anyone with AMR, which is how federal investigators found the two medics who claim Officer Tim Moses told them Thompson said he hit Zehm in the head, neck and upper torso with a police baton. She also said she knows of three eye witness statements that spoke of possible baton strikes to the head.
In responding to an objection, Boutros said " I want to show that her conclusion didn't take into consideration any of this information that she had."
Boutros said Ferguson's report to county prosecutors found no evidence of excessive force, but "that was incorrect, wasn't it?" Van Sickle sustained a swift objection from defense lawyers. (Prosecutors have said Ferguson acknowledged to the grand jury that her investigation was "inaccurate.")
On re-direct questioning, Oreskovich questioned Ferguson about standard procedure for officer interviews to show that Ferguson was just following policy. She said Thompson said he "could have disengaged" Zehm but chose not to because "he knew that there were other people in the store." Ferguson said Thompson said there were objects that could be used as weapons in the store, and he didn't know if Zehm was armed.
Oreskovich asked Ferguson if Thompson said he was scared, but an objection from the prosecution was sustained and Ferguson was excused as a witness.
Thompson took the stand next and testified the rest of the day. Read more about that here. Cross examination is to continue tomorrow at 8 a.m.
After the encounter that led to Otto Zehm's death, Spokane police Officer Karl Thompson told an investigator he didn't feel deadly force was needed against the suspect.
In a recorded interview with now-retired Spokane police Detective Terry Ferguson that was played for jurors today, Thompson said his first intent to was strike Zehm in the leg his baton "to be able to buckle his leg and put him on the ground."
"I had deadly force available but i did not perceive this as a deadly threat," Thompson said, adding that he wanted to continue issuing verbal commands.
But, as prosecutors have told jurors, Thompson repeatedly struck Zehm in the head with a baton, which is considered deadly force.
The recording outlines what prosecutors have said was nothing but a lie from Thompson — that Zehm lunged at him and fought with him using a plastic soda bottle.
In the interview with Ferguson, Thompson, who is now on trial in Yakima for allegedly violating Zehm's civil rights and lying to investigators, said Zehm posed a physical threat.
"His whole body suggested that it was tense and prepared to respond either by pushing, throwing or charging me," Thompson said.
Thompson said Zehm was screaming and groaning like someone with "a high level of commitment to resisting or attacking."
He said Zehm took a "boxing stance" and threw punches, so Thompson hit anywhere he could with the baton, except the head. Thompson claimed Zehm stood up after being shocked with a Taser, which surveillance video disputes.
"He's standing there boxing with both fists, throwing punches," Thompson said.
Ferguson asks: "Did he hit you?"
"Yes. He hit me," Thompson responds.
Thompson said he was finally able to use his radio and knew Spokane police Officer Steve Braun was close by. But Zehm was still kicking, Thompson said. So when Braun arrived "I told him, 'use your baton. Start hitting him.'"
Braun shocked Zehm with a Taser, but it had no effect, so Thompson directed his fellow officer to deploy the Taser on Zehm's neck.
Thompson looked around the store for his baton before realizing it was on his holster, he said in the recording. He said Zehm was still "resisting extremely forcefully" as police responded. Soon, he heard an officer say, "He's not breathing."
Thompson again told Ferguson that he had no reason to shoot Zehm.
"Had he tried to get my gun that clearly would have been a a deadly force issue to me…but he did not," Thompson said. Thompson said it was important to detain Zehm for questioning.
"We had at the very least a felony of assault on an officer," Thompson said.