Everything tagged
Latest from The Spokesman-Review
An assistant U.S. attorney and appointee for a federal judgeship helped identify a suspect in a string of South Hill burglaries by tracking his wife's stolen coffee shop card.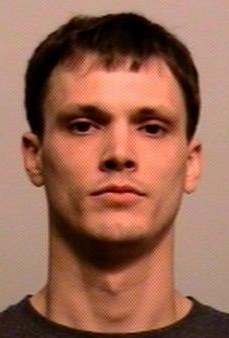 Tom Rice, who is awaiting congressional confirmation to replace former U.S. District Judge Robert Whaley, was in bed when Nathan Daniel Moore, 30, (pictured) allegedly burglarized his home Nov. 23.
His wife, Heather Rice, that morning noticed her purse and wallet missing, which contained a Starbucks debit card.
Read the rest of my story here.
Past coverage:
Assistant U.S. Attorney Tom Rice was nominated today by President Barack Obama for a federal judgeship in Spokane.
Rice, a 1986 magna cum laude graduate of Gonzaga School of Law, was among two judicial nominees announced by the White House Wednesday. The other is David Nuffer, a magistrate nominated for a judgeship in Utah.
"I am honored to nominate these distinguished individuals to serve on the United States District Court bench," Obama said in prepared remarks. "They have both demonstrated an unwavering commitment to justice throughout their careers, and I am confident they will continue to serve the American people with integrity."
Both will face Senate confirmation proceedings.
Rice will fill the judicial seat left vacant by the retirement of Judge Robert Whaley. Other lawyers from Eastern Washington considered for the nomination were Les Weatherhead of Spokane and Stanley Bastian of Wenatchee.
Rice has served as a federal prosecutor in Spokane since 1987. He previously served as a trial attorney in the Tax Division of the U.S. Justice Department.
Past coverage:
Wenatchee attorney Stanley Bastian, First Assistant U.S. Attorney Thomas Rice and Spokane attorney Les Weatherhead have been nominated for federal judge in the Eastern District of Washington.
U.S. Sens. Patty Murray and Maria Cantwell forwarded their names Friday to President Barack Obama for consideration after a bipartisan committee selected them.
Weatherhead represents the Cowles Co., which publishes The Spokesman-Review.
The White House will most likely make the final selection from those three, Murray spokesman Matt McAlvanah said.
The appointee would replace U.S. District Judge Robert Whaley, who recently took senior status.