Everything tagged
Latest from The Spokesman-Review
A short crime spree by a Spokane teenager earned him 22 months in prison today as the family of a man he was convicted of helping kill looked on. 
Christopher E. Hooper, 19, said he hopes to turn his life around but said, "I don't have r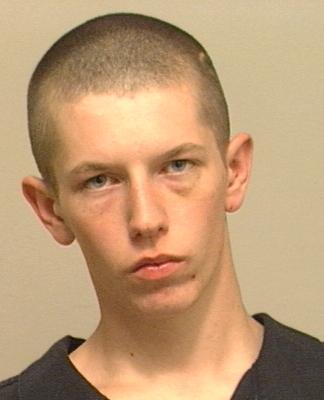 eally no goals going for myself right now because I don't really know how to do anything." He vowed to seek drug treatment and finish school.
Judge Richard B. White, who sentenced Hooper to the maximum term recommended by prosecutors, told him to work hard and be careful in prison.
"I don't think anyone's really surprised by the family background that you have that you're going to be in prison, too," White said.
Hooper told White that his mother is in prison for assault and he doesn't often see his father. He knew he was on the wrong path, but "I didn't really have any feelings for it, because I was busy getting high."
Hooper's charges stem from police finding drugs on him after stopping him on suspicion of vehicle prowling. He was arrested again a few days later after he crashed a stolen car filled with stolen property on state Route 291 near Rutter Parkway.
Hooper pleaded guilty to possession of a controlled substance (methylene), possession of a stolen motor vehicle, second-degree burglary and second-degree possession of stolen property. He'll serve the sentences at the same time; the stiffest was second-degree burglary, which carried 17-22 months. The plea deal drops several charges of possession of stolen property. Deputy Prosecutor Bob Sergeant said Hooper's required restitution to victims could be as high as $15,000.
Hooper's public defender, Mark Hannibal, said Hooper has "at least figured out that the path he was on before this point was not a good path."
"He didn't want to fight about what he had or hadn't done," Hannibal said. "He wanted to accept responsibility and make some changes." Hooper has a second-degree assault conviction for the January 2009 death of Shannon A. Cochran. Hooper handed the knife to Cochran's killer, Michael L. Summa. Summa is serving eight years for manslaughter.
Cochran's family, including his mother, Tracey, attended Hooper's sentencing today.
"At least he's back in jail," she said after the hearing.
Past coverage:

Aug. 9: Warrant issued for teen after 3 jail releases
July 7: Teen back in jail after 2nd arrest in 6 days