Everything tagged
Latest from The Spokesman-Review
By DENISE LAVOIE,AP Legal Affairs Writer

BOSTON (AP) — Mobster James "Whitey" Bulger may have written two autobiographies, according to prosecutors, who have notified his lawyers that they may use the memoirs against him at his upcoming trial.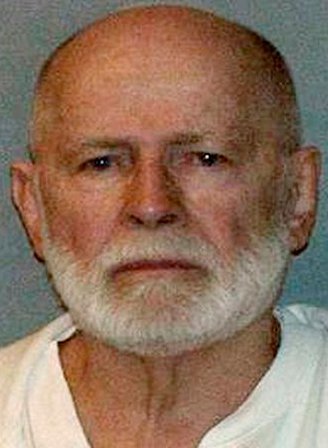 Bulger, the former leader of the Winter Hill Gang and a longtime FBI informant, was captured last year in Santa Monica, Calif., after 16 years on the run. He is charged with participating in 19 murders and is awaiting trial.

In a status report filed in court Tuesday, federal prosecutors said they found one document, entitled "My Life in the Irish Mafia Wars," at a South Boston home in 1995 and a second document at the apartment in Santa Monica where Bulger was captured last year with his girlfriend.

Prosecutors say it's unclear whether Bulger wrote the document found in South Boston. They say the document found in California "appears to be autobiographical."

The government included descriptions of the documents in a list of evidence prosecutors have turned over to Bulger's lawyers but didn't reveal specifically what was written in them. Prosecutors informed Bulger's lawyers that they may use the document found in 1995 "as evidence in (the) case-in-chief and/or to impeach the defendant" at his trial, which is scheduled to begin Nov. 5.

Bulger's lawyer J.W. Carney Jr. did not immediately return a phone call seeking comment on Tuesday. A spokeswoman for U.S. Attorney Carmen Ortiz declined to comment.

In the new court documents, prosecutors list hundreds of pieces of evidence they say they have turned over to the defense, including: surveillance photos and video of various locations frequented by Bulger and other members of his gang; crime scene and medical examiner photos of people Bulger and his gang are accused of killing; and statements made by Bulger, including those included in his FBI informant file. The list of evidence was filed in court ahead of a March 19 status conference in the case.

Bulger, who gave the FBI information on the rival New England Mob, fled Boston in late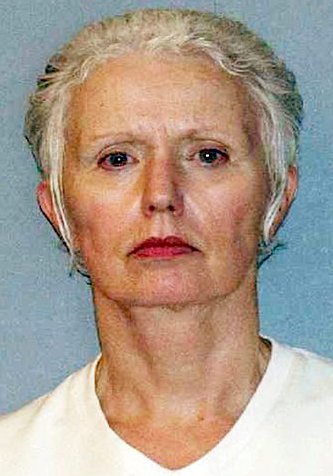 1994 after being tipped by his former FBI handler, John Connolly Jr., that he was about to be indicted. Connolly later was convicted of racketeering for warning Bulger about the impending indictment.

Bulger, now 82, has pleaded not guilty. His girlfriend, Catherine Greig, 60, (pictured right) is expected to plead guilty Wednesday to charges she helped Bulger evade capture during their 16 years on the run together.
June 29: Case continues against 'Whitey' Bulger
This courtroom sketch depicts James "Whitey" Bulger before U.S. District Judge Mark Wolf during a hearing in a federal courtroom in Boston Tuesday, June 28, 2011. (AP Photo/Jane Flavell Collins)
DENISE LAVOIE,AP Legal Affairs Writer
BOSTON (AP) — Federal prosecutors moved Tuesday to dismiss a 1994 racketeering indictment against mob boss James "Whitey" Bulger to focus on a later indictment that charged the newly captured fugitive of participating in 19 murders.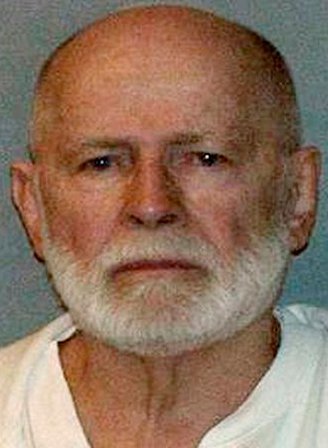 But U.S. District Judge Mark Wolf told prosecutors during a court hearing that dismissal of the indictment is "not automatic" and that he would give Bulger's provisional attorney, Peter Krupp, a day to consult with Bulger to see whether he objects to the dismissal.
The earlier indictment, which charged Bulger with extortion, loan sharking, witness tampering and conspiracy, prompted Bulger to flee Boston just before it was handed up in early 1995. He remained a fugitive until last week, when he was apprehended in Santa Monica, Calif., with his longtime girlfriend, Catherine Greig.
Krupp told Wolf the decision to drop the first indictment appears to be "forum shopping" on the part of prosecutors, an apparent reference to the fact that Wolf — who has presided in that case since 1995 — would no longer be the judge overseeing the Bulger prosecution. U.S. District Judge Richard Stearns is assigned to the 1999 indictment, which includes the murder charges.
Prosecutors declined to comment on allegations of "forum shopping." Spokeswoman Christina DiIorio-Sterling said, "Our submission speaks for itself."
Wolf is the judge who in the 1990s held hearings that exposed the Boston FBI's corrupt relationship with Bulger and his cohort, Stephen "The Rifleman" Flemmi.
Both gangsters were FBI informants who provided the agency with information on the Mafia, their main rivals. Former FBI agent John Connolly Jr. was convicted of racketeering and obstruction of justice for protecting Bulger and Flemmi from prosecution.
Read the rest of the story by clicking the link below.
Police and FBI surround the apartment building in Santa Monica, Calif., where fugitive crime boss James "Whitey" Bulger and his longtime companion Catherine Greig were arrested Wednesday.
By CHRISTINA HOAG and THOMAS WATKINS, Associated Press
SANTA MONICA, Calif. (AP) — As the FBI chased leads on two continents, Boston mob boss James "Whitey" Bulger spent nearly all of his 16 years on the lam in this quiet seaside city, passing himself off as just another elderly retiree, albeit one who kept a .357 Magnum and more than 100 rounds of ammunition in his modest apartment.
Bulger — the FBI's most-wanted man and a feared underworld figure linked to 19 murders — was captured Wednesday after one of the biggest manhunts in U.S. history. His undoing may have been his impeccably groomed girlfriend.
Earlier this week, after years of frustration, the FBI put out a series of daytime TV announcements with photos of Bulger's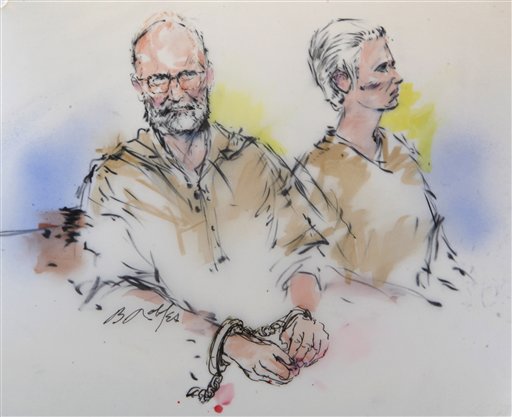 blond live-in companion, Catherine Greig. The announcements pointed out that Greig was known to frequent beauty salons and have her teeth cleaned once a month.
Two days later, the campaign produced a tip that led agents to the two-bedroom apartment three blocks from the Pacific Ocean where Bulger and Greig lived, authorities said. The FBI would not give any details about the tip.
Bulger and Greig are pictured at their arraignment Thursday in a sketch by Bill Robles.
Bulger, the 81-year-old boss of South Boston's vicious Winter Hill Gang — a man who authorities say would not hesitate to shoot someone between the eyes — was lured outside the building and captured without resistance. Greig, 60, was also arrested.
Neighbors were stunned to learn they had been living in the same building as the man who was the model for Jack Nicholson's ruthless crime boss in the 2006 Martin Scorsese movie "The Departed."
Read the rest of the AP story by clicking the link below.