Everything tagged
Latest from The Spokesman-Review
Last Thursday night, DTE attended an open house at Windsor Elementary regarding growth management review planning in Spokane County. A fitting location considering the topic: Quiet, rural area, surrounded by a few farms and wetlands. But for the uninitiated, the evening discussion would've been boring and depressing. The audience consisted of lawyers, activists, and local residents curious to learn more about their new neighbors since population projections indicate the county will grow more than 150,000 by 2031. Boring because the information demands that people particpate in the planning process yet nobody knows how to involve them. Depressing because the county builds in unincorporated areas and our city okayed chaotic projects like Southgate which disregard our Comprehensive Plan and run contrary to the Growth Management Act. It's a free-for-sprawl.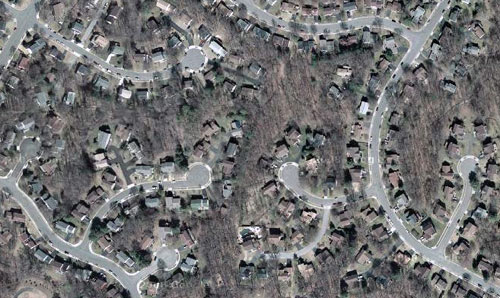 Currently, the City Of Spokane is planning to annex West Plains, further stretching our bare services—-safety, utilities, acquifer—- and impacting rural lands. Even City Councilwoman Nancy McLaughlin agrees we're in trouble though not just for the same reasons as DTE: Smart growth contributes greatly to stopping climate change with reducing driving dependency, as half of green house gas emissions come from automobiles in Washington. To meet our state emission reduction mandates—-no more than the 1990 level by 2020—-the county and city's comprehensive plans need to make sure this new development happens in places where residents are able to walk, bike, car pool, use transit, and not drive long distances. However, the conventional wisdom is like purchasing a bigger pair of pants to deal with a weight problem. Citizens should voice their concerns to the county about the 2011 update for the Urban Growth Area. This issue won't go away however your chance to comment will.

After the jump are some stories you might've missed.