More topics
Background and latest updates on ongoing stories
Aryan Nations
Summary
The arrival of white supremacist Richard Butler in the 1970s opened a dark chapter of North Idaho history. Amid the intimidation and overt racism his Aryan Nations exercised, Coeur d'Alene human rights leaders founded a task force that became a model for community response to racism. It's a model that remains relevant as signs of hate creep back into the region today.
Four years after moving to rural Kootenai County from California in 1973, Butler, a former aeronautical engineer, started a compound on Rimrock Road. The 20-acre site north of Hayden Lake would become a racist encampment perhaps like no other in the nation.
Butler used savings to build the Church of Jesus Christ Christian at the compound. An adjoining shop printed racist and anti-Semitic pamphlets, books and fliers. The group held parades in downtown Coeur d'Alene and annual summits at the compound. By the 1990s, the Aryan Nations had one of the first hate Web sites.
Butler faced rivalry from other racists, and his compound was bombed in 1981. That same year, anti-Semitic grafitti targeting a Jewish restaurant owner attracted the attention of human rights activists, and the Kootenai County Task Force on Human Relations was born. Founders Tony Stewart, Norm Gissel and Marshall Mend became community voices against hate.
The Aryan Nations compound and its contents were burned and bulldozed into a peace park after a lawsuit brought by the Southern Poverty Law Center bankrupted the group in 2000. Butler died four years later.
On Sept. 7, 2010, community leaders marked the 10-year anniversary of the verdict that bankrupted the Aryan Nations. Nonetheless, hate crimes, racist vandalism, racist fliers and a power struggle between men claiming to lead a rejuvenated Aryan Nations recently have cropped in the region, affirming that the fight against hate is not finished.
On Jan. 22, 2011, a leader of the Aryan Nations issued a statement denying involvement with a bomb left at Spokane's Martin Luther King Jr. Unity March. Morris Gullett, a longtime racist identified by the Southern Poverty Law Center as the leader of the Aryan Nations, said, "We absolutely do not condone this type of activity, but emphatically do condemn the use of force and terror such as the sort that is being implied was committed by white supremacists, neo-Nazis and the Aryan Nations, in Spokane."
Summary written by Andrew Zahler.
Filter
By content type
Latest updates in this topic
A Coeur d'Alene man and reputed racist remains in jail on $50,000 after appearing in court on a hate-crime charge Monday.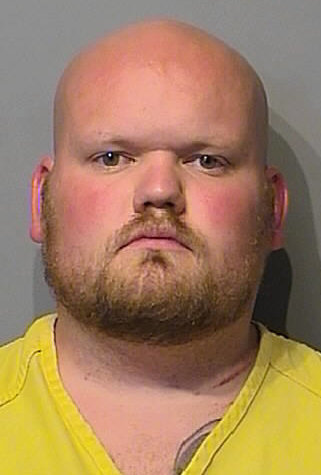 Joel Townsend Diekhoff, 29, an associate of local Aryan Nations member Jerald O'Brien, was arrested Saturday after Demetrius K. Lee, 39, said a white man with several Aryan tattoos yelled slurs and threatened him for walking in front of his house near South 19th Street and East Mullan Avenue. Lee said he was on his morning walk to Sanders Beach and has lived in the area for six years.
Lee said the man, who police identified as Diekhoff after interviewing witnesses, came out of the house with three other men to "beat him up."
Lee ran to his friend's house and got a baseball bat, police said, then returned to the area and had a heated conversation with Diekhoff. He then left and called the police.
Diekhoff was holding his baby daughter in his arms when he confronted Lee, police say.
Coeur d'Alene police Sgt. Christie Wood said Diekhoff was a suspect in a battery investigation last November that never led to charges after police heard reports that he beat a man who refused to chase after a black man with him and O'Brien.
The alleged victim, William Moore, said he was staying with O'Brien because of his Aryan ties when the men were outside O'Brien's house on Thanksgiving Day and yelled "White Power" at two men who were walking by. One of the men said he was black, and Diekhoff ran after him as O'Brien followed, according to a police report.
When they returned, they attacked Moore and struck him several times in the head, saying he was angry Moore hadn't backed them up. Moore tried to superglue his head wound but went to the hospital the next day.
O'Brien told police he'd kicked Moore out of his home because "he couldn't be a true Aryan if he would associate with members of the other churches," according to the police report.
"He called members of other churches 'the enemy' and said there was only one true church.' He then almost immediately calmed down," according to the report.