More topics
Background and latest updates on ongoing stories
Otto Zehm
Summary
A jury convicted Spokane Police Officer Karl F. Thompson Jr. of needlessly beating Otto Zehm and then lying about it to cover up his actions. The verdict was delivered in federal court in Yakima on Wednesday, Nov. 2, 2011 – five years and seven months since Zehm's life ended and questions of police accountability began.
Thompson ultimately was sentenced to 51 months in federal prison, although he promptly filed his plan to appeal. Thompson was transferred to a federal detention center in Seattle.
On March 18, 2006, Otto Zehm was beaten, shocked and hog-tied by police officers in a north Spokane Zip Trip, after he was accused erroneously of theft. He died two days later at a Spokane hospital. Thompson was the first responding officer.
On May 21, 2012, the Spokane City Council closed one chapter of the excessive force case by finalizing the $1.67 million settlement with the family of Otto Zehm. The deal was reached in mediation between city representatives, including Mayor David Condon, and Zehm family attorneys.
Condon has issued a handwritten apology to Zehm's mother, Anna, and recently, the Spokane Park Board placed a memorial plaque for Zehm in Mission Park. Also, the police department must provide crisis-intervention training for all Spokane police officers who aren't scheduled to retire within a year and provide $50,000 for a consultant to help the city implement changes to its use-of-force policy.
At the Zip Trip convenience store, officers confronted Zehm, 36, who was holding a pop bottle. Zehm was beaten with a baton, shocked with a Taser and left "hogtied" on the floor.
In May 2006, Spokane County Medical Examiner Sally Aiken ruled that Zehm died as a result of homicide, with lack of oxygen to the brain as the official cause.
Public outcry over Zehm's death and others prompted outside review of the Police Department, changes to protocol and the creation of a police ombudsman position. The latter has drawn criticism.
In March 2009, the Center for Justice filed a federal civil rights suit against the city of Spokane and nine of its police officers on behalf of Zehm's family. The lawsuit alleged that officers used excessive force and that the police department and its former acting chief, Jim Nicks, engaged in a conspiracy to portray Zehm as the aggressor.
In June 2009, a federal grand jury handed down two indictments against Thompson, accusing him of violating Zehm's civil rights.
Documents filed in April 2010 raised serious new allegations in the case. In them, federal prosecutors suggest members of the Spokane Police Department tried to cover up their handling of the confrontation with Zehm and that the agency's investigation clearing officers of wrongdoing was incomplete and inaccurate.
A timeline of the case shows five years of complex legal wrangling involving the criminal case against Thompson and a $2.9 million civil claim by Zehm's mother and estate against the city of Spokane.
Recently unsealed federal court files show that the lead investigator within the police department, detective Terry Ferguson, knew that if the video of Zehm's death became public, the results would be 'inflammatory.' Thompson also sent emails to police union officials requesting that they research deaths caused by a condition known as 'excited delirium.'
Thompson's sentencing on Nov. 15, 2012 followed a complex legal process that included a rare re-examination of jurors. Federal authorities also have questioned the legitimacy of Thompson's divorce, which was used as a basis for a judge to declare him indigent, allowing Thompson to use more than half a million dollars in taxpayer money for his defense.
Updated Nov. 28, 2012 by Riley Jessett, intern
Filter
By content type
Latest updates in this topic
Before closing arguments today in the excessive force trial of Spokane police Officer Karl Thompson, lawyers debated the addition of two crucial jury instructions: one regarding Otto Zehm's right to defend himself against unlawful force and the other regarding the need for Thompson to be acting willfully to be convicted of depriving Zehm of his civil rights.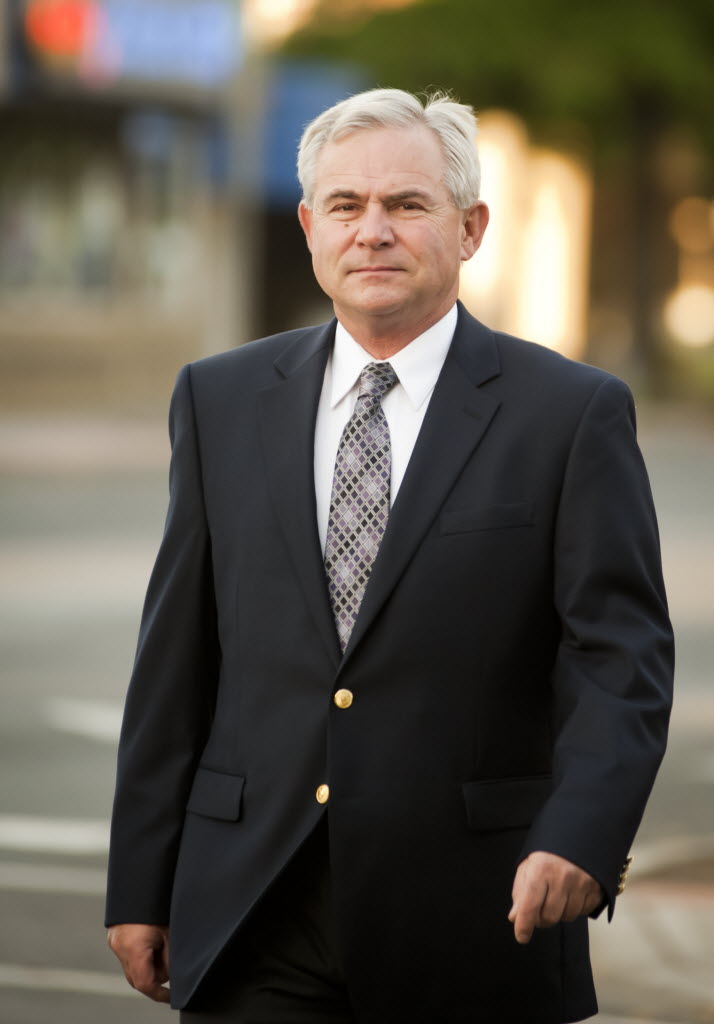 Both instructions were mentioned in closings arguments.
Federal prosecutor Victor Boutros said Zehm had the right to kick Thompson in the groin if he wanted to stop the unlawful force, but he chose not to. Instead, he defended himself with a pop bottle simply by placing it over his face to try to protect it from baton strikes.
Boutros said Thompson, 64, (pictured) continued to disgrace his badge by lying about the March 18, 2006, incident.
"At that point he thinks Detective (Theresa) Ferguson is going to whitewash this thing and what happens? She does," Boutros said, who also said Officer Tim Moses and Thompson lied to jurors about the alleged discussion of head blows the night of the incident. Boutros questioned why Moses would be fearful of the FBI recording him at an off-site meeting after his grand jury testimony - testimony he refuted at trial - if he was just telling the truth.
Boutros said the defense has tried to focus on the 'lunge' phrase not being used by Thompson (Moses told jurors he 'coined it'), but the real focus should be on the meaning of the word: Thompson said that night that Zehm came at him, and though he told jurors he tried to correct it, he never did so.
Boutros said Thompson figured no one compared the video to his March 22 statement, which doesn't include anything about the lunge but doesn't mention Zehm taking a "boxing stance." Boutros also questioned why Thompson didn't say anything about the lunge misstatement in that interview if he was so concerned about correcting it.
Boutros essentially took the defense's argument about not applying 20/20 hindsight to Thompson's actions and made it his own by saying the only one who used 20/20 hindsight was Thompson when he lied about what happened to cover his actions.
He said Thompson tried to "hide behind the shelf" of the Zip Trip by saying everything that justified his use of force happened outside of view. But jurors get to peer behind the shelf, Boutros said, through the eye witnesses who say Zehm never got up and took a boxing stance, and only struggled in pain.
"He counted on his police department to whitewash his misconduct, and it did," Boutros said. "But now he is in a room where the law will not be ignored."
"T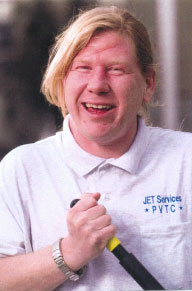 his is a tragic and terrible story, but it is not over yet," Boutros continued, telling the jurors they get to "write the final chapter."
"No one gets special treatment. Not even police officers," Boutros told jurors. "You get the final word, and the final word is guilty."
Oreskovich focused on the "willfull" requirement needed to convict Thompson and said even if jurors think Thompson was mistaken in his use of force, that doesn't mean they can convict.
"The government has to show you that he acted with a bad or evil purpose.." Oreskovich said. "Not that he went in there as a police officer to try to detain someone."
Oreskovich said Thompson "was there to do one thing: Be a police officer."
"When you look at the man you are judging you can stop right there and say 'that is a doubt,'" Oreskovich said. "This is an honorable man. A man who has fought for his country. A man who has been a good police officer for 42 years."
Oreskovich called Thompson "someone who is respected. Someone who is a thinker. Someone who is not rash…someone who understands things and tries to make them better" for both police officers and citizens.
He mentioned Thompson's life-saving award and the petition by his fellow officer for him to be police chief in 2006.
"That's the man they want to say is a liar creating a 'web of lies.'" Oreskovich said.
"Just stop and think for a moment - does this look like the resume of a man who's going to act with bad intent?"
Oreskvoch reminded jurors that Thompson was on a dinner break filling out a report about a gun call to which he'd just responded.
When Thompson heard the call regarding Zehm, "What does our officer do? What does our liar do?" Oreskovich asked. Thompson went to his car and checked the dispatch log for more information.
"Those are the actions of a man who's doing the job that we want him to do," Oreskovich told jurors. "Is it somewhere between the cop shop and the Zip Trip that he gets this bad evil purpose?…You know that didn't happen."
Oreskovich said people who aren't in that situation can question Thompson's action afterward, but, "If those were my children standing at the counter…what I want is this man to go in there."
Oreskovich said Thompson is the only witness whose statement was not tainted by the video. He spoke of a "boxing stance" in the March 22, 2006, because that's how he remembered it happening.
Oreskovich told jurors that Thomspon had "just learned about Otto Zehm's death right before" the interview and reminded them Thompson had told them it had an emotional effect on him and was a profound tragey.
Oreskovich called Thompson"a man who stands for something. Stands for something so much his own employees wanted him to be police chief."
"This man has lived all of his life…to make life better. To save lives," Oreskovich said of Thompson.
You "cannot second guess this type of decision making," Oreskovich told jurors. "This is an innocent man doing his best. We should not be here in a criminal court of law."
In rebuttal, Boutros said he surprised how little was said about what Thompson did during the fatal encounter. He said Zehm never knew why he was hit and we may never know either.
He pointed to how Officer Steve Braun calmly responded to the call as a sign Thompson used excessive force.
The defense says he was just doing his job, but "His job was not to go in and beat an unarmed man who posed no threat."
Boutros said the defense has created hypothetical cause of head injuries by suggesting Zehm hit his head on shelves, but that's not corroborated at all by testimony.
Regarding Thompson's statement to Ferguson, Boutros said he wasn't forgetting things- he was adding them. He wasn't getting things out of order - he was "making stuff up."
"Are people going to jail because statements are as wrong as this one?" Boutros said, questioning what happens in far more serious cases with real deadly weapons.
He told jurors to not "forget what happened to Mr. Zehm" and spoke of the pain and terror he felt while being beaten.
Boutros also reminded jurors that Zehm's last reported words were "I only wanted a Snickers."
Today would have been Zehm's 42nd birthday. Jurors were not told of that fact.