More topics
Background and latest updates on ongoing stories
Otto Zehm
Summary
A jury convicted Spokane Police Officer Karl F. Thompson Jr. of needlessly beating Otto Zehm and then lying about it to cover up his actions. The verdict was delivered in federal court in Yakima on Wednesday, Nov. 2, 2011 – five years and seven months since Zehm's life ended and questions of police accountability began.
Thompson ultimately was sentenced to 51 months in federal prison, although he promptly filed his plan to appeal. Thompson was transferred to a federal detention center in Seattle.
On March 18, 2006, Otto Zehm was beaten, shocked and hog-tied by police officers in a north Spokane Zip Trip, after he was accused erroneously of theft. He died two days later at a Spokane hospital. Thompson was the first responding officer.
On May 21, 2012, the Spokane City Council closed one chapter of the excessive force case by finalizing the $1.67 million settlement with the family of Otto Zehm. The deal was reached in mediation between city representatives, including Mayor David Condon, and Zehm family attorneys.
Condon has issued a handwritten apology to Zehm's mother, Anna, and recently, the Spokane Park Board placed a memorial plaque for Zehm in Mission Park. Also, the police department must provide crisis-intervention training for all Spokane police officers who aren't scheduled to retire within a year and provide $50,000 for a consultant to help the city implement changes to its use-of-force policy.
At the Zip Trip convenience store, officers confronted Zehm, 36, who was holding a pop bottle. Zehm was beaten with a baton, shocked with a Taser and left "hogtied" on the floor.
In May 2006, Spokane County Medical Examiner Sally Aiken ruled that Zehm died as a result of homicide, with lack of oxygen to the brain as the official cause.
Public outcry over Zehm's death and others prompted outside review of the Police Department, changes to protocol and the creation of a police ombudsman position. The latter has drawn criticism.
In March 2009, the Center for Justice filed a federal civil rights suit against the city of Spokane and nine of its police officers on behalf of Zehm's family. The lawsuit alleged that officers used excessive force and that the police department and its former acting chief, Jim Nicks, engaged in a conspiracy to portray Zehm as the aggressor.
In June 2009, a federal grand jury handed down two indictments against Thompson, accusing him of violating Zehm's civil rights.
Documents filed in April 2010 raised serious new allegations in the case. In them, federal prosecutors suggest members of the Spokane Police Department tried to cover up their handling of the confrontation with Zehm and that the agency's investigation clearing officers of wrongdoing was incomplete and inaccurate.
A timeline of the case shows five years of complex legal wrangling involving the criminal case against Thompson and a $2.9 million civil claim by Zehm's mother and estate against the city of Spokane.
Recently unsealed federal court files show that the lead investigator within the police department, detective Terry Ferguson, knew that if the video of Zehm's death became public, the results would be 'inflammatory.' Thompson also sent emails to police union officials requesting that they research deaths caused by a condition known as 'excited delirium.'
Thompson's sentencing on Nov. 15, 2012 followed a complex legal process that included a rare re-examination of jurors. Federal authorities also have questioned the legitimacy of Thompson's divorce, which was used as a basis for a judge to declare him indigent, allowing Thompson to use more than half a million dollars in taxpayer money for his defense.
Updated Nov. 28, 2012 by Riley Jessett, intern
Filter
By content type
Latest updates in this topic
By Thomas Clouse

A hearing is set for Monday on the conflict of interest claim brought by prosecutors in the Karl Thompson case.
Earlier this week, the 9th Circuit Court of Appeals appointed U.S. District Court Judge Philip Pro of Las Vegas to decide the issue. Judge Fred Van Sickle had asked for a new judge to be appointed.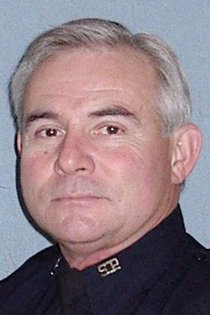 Pro held a telephone conference Wednesday in which U.S Attorney Tim Durkin explained why he believes a conflict exists with Thompson's defense and defense lawyer Carl Oreskovich presented a waiver by Thompson (left) saying he's willing to wave his right to "be represented by counsel with undivided loyalties," he wrote in part.
"I am aware of the potential conflicts of interest that could arise with the continued representation of Mr. Oreskovich, Mr. (Stephen) Lamberson, and other members in their firm," Thompson wrote.
Durkin's motion asks for Oreskovich to either be disqualified or for a detailed review into how the city has handled Thompson's defense.
The Spokane City Council twice voted last year to hire Oreskovich to represent the "City and its employees" in the $2.9 million civil suit brought on behalf of the estate of Zehm by the public interest law firm Center for Justice.
Thompson later hired Oreskovich to represent him in the criminal case, Oreskovich wrote in court documents. Oreskovich also wrote that he signed an addendum to his contract in 2009 to specify that he was only representing Thompson.
Assistant Chief Jim Nicks, Detective Terry Ferguson and Officer Jason Uberuaga could be called to testify at Monday's hearing.
Nicks was the acting chief and he maintained for months that Zehm "lunged" and "attacked" Thompson until the release of the surveillance video clearly showed no such lunge or attack. Ferguson investigated the confrontation and forwarded her report to Spokane County prosecutors indicating she had no evidence that Thompson used excessive force.
However, Durkin has alleged in court documents that at least three witnesses are expected to testify that they saw Thompson hit Zehm in the head with a police baton, which would constitute illegal lethal force.
And Uberuaga initially gave federal agents statements saying he believed Thompson used excessive force. But Durkin wrote in court filings that Uberuaga asked to change his statements after consulting with Assistant City Attorney Rocky Treppiedi.